When Senior Campers Become Young Leaders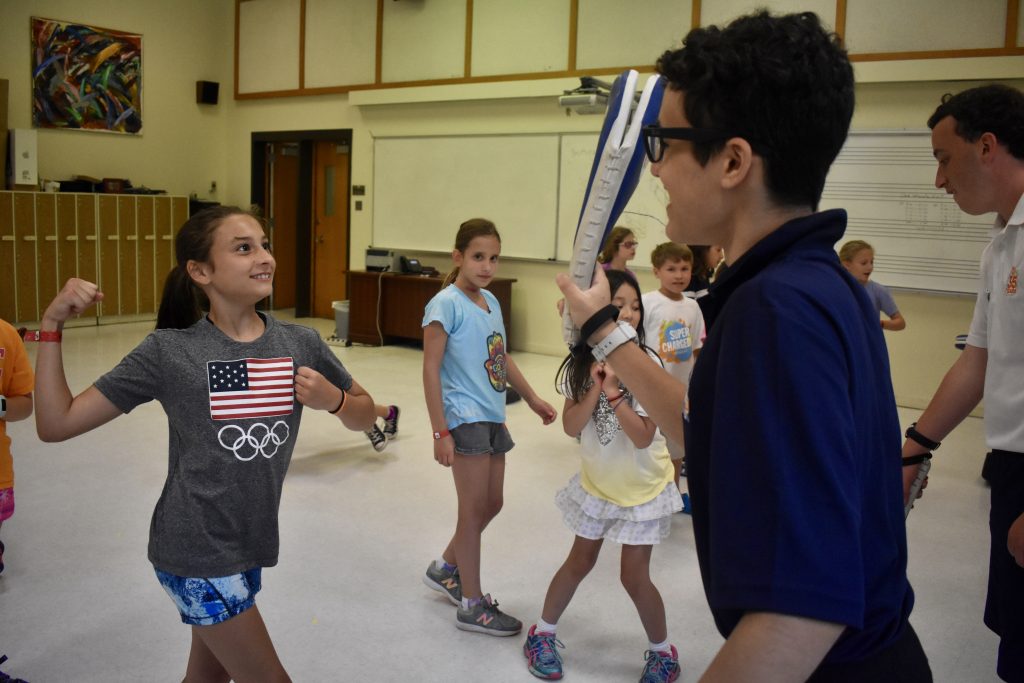 The Young Leaders (YL) Program gives Senior campers the opportunity to return to ESF after their last year as a camper.
The YL Program is a distinguished position here at Haverford meant to empower young adults to take control of their futures by providing them with the resources they need to be successful.
The Site Leadership Team looks for Senior campers who display the same qualities they look for in team members at ESF such as integrity, organization, independence, flexibility and leadership. YLs must show their potential to develop time management, effective communication, public speaking, goal setting and tracking, leadership development and self-evaluation skills.
The YL Program is a chance for young adults to grow in a safe and encouraging environment.  YLs must be 16 years old by the start of the program and going into their junior year of high school, and the program can last up to two summers. It is an unpaid apprenticeship position which opens the door for future employment with ESF.
Many current ESF Staff members have started their careers in the Young Leaders Program, and they have found it to be an incredibly valuable experience.
"After I finished Senior Camp when I was 15 years old, I entered the Young Leaders Program (YLP) at ESF Haverford for 2 summers. I had always thought of becoming a counselor once I was old enough and jumped into the opportunity to be a version of a "counselor in training" as soon as I could. Now, I love being able to provide the same wonderful ESF experience in Day Camp for the campers today that I had 10 years ago. Of course ESF has evolved over that time, but the heart and spirit of the camp is still the same and I am thrilled that I get to be a part of that. I always looked up to my counselors and they were such amazing role models for me, and I love having the opportunity to be that for my campers now. I have such fond memories of my time in Day Camp and I feel so excited that I get to make those memories with my campers." -Meg, Day Camp Counselor
Interested campers are encouraged to fill out an application!