ESF Welcomes BOLD Education to the ESF Family
Be BOLD This Summer!
As we continue working towards building the foremost summer enrichment and people development programs for all ages, we are proud to share that ESF has added BOLD EDUCATION to its portfolio of award-winning programs. BOLD is a family-owned company that offers nationally recognized pre-college programs, including its beloved Penn Medicine Summer Program for High School Students, Yale Summer Academy, Villanova Enrichment Summer Program and Children's Hospital of Philadelphia Summer Program in Pediatric Medicine. This partnership solidifies ESF's vision in building top-tier summer enrichment and leadership development platforms. "Our partnership with BOLD Education builds on our shared strategy to offer a wide-range of brands and program offerings that satisfy diverse educational needs and special interests that will future proof and empower the youth of today for the world of tomorrow," said Michael J. Rouse, Co-Founder and Executive Director of ESF Camps & Experiences.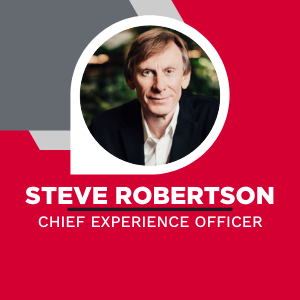 BOLD Education's leader and founder, Steve Robertson, has over 20-years of experience building and operating top-notch and innovative youth-to-adult programming that impacts young people by turning their curiosity into passion and skill. Steve will continue in his role, and will serve as ESF's Chief Experience Officer (CXO) by overseeing our positive organizational culture, as well as, leading the Talent Operations Team.
The Penn Medicine Summer Program provides an exclusive, one-of-a-kind experience with the University of Pennsylvania's Perelman School of Medicine. Students will gain exposure to the basics of medical training including practical experiences and demonstrations. They will also learn from highly acclaimed Penn Medicine faculty and have the rare opportunity to observe a surgery. This program is a solid first step into pre-med education and careers.
Yale Summer Academy is an immersive, innovative leadership program for high school students. Uniquely designed curriculum develops the next generation's leaders, top thinkers, and change-makers. This program will turn participants' passions into action and train each to be agents of change within their communities.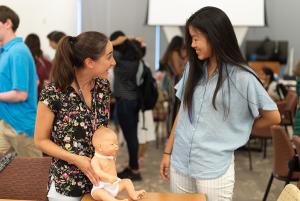 Get ready to experience a deep dive into pediatrics at the Children's Hospital of Philadelphia summer program. This program is ideal for students interested in careers in the healthcare industry, including pediatric medicine, nursing, respiratory therapy, physical therapy and occupational therapy. Students will experience a mix of lecture-based and skill-based learning to provide a broad exposure to the various professions that specialize in the care of babies, children and young adults.
For those who want to try a something different, explore something new, and do more of what they love – Villanova University Enrichment Programs are the perfect choice. Students will have the opportunity to create the perfect summer by choosing Major and Elective courses spanning the arts, esports, business, science, fashion, engineering and more!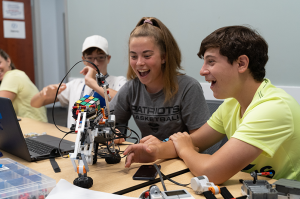 We couldn't be more excited to extend these amazing summer programs to all of our ESF families. While our immediate priority is to preserve the success that both ESF and BOLD have accomplished, welcoming BOLD Education to the ESF family presents an exciting opportunity to learn from one another and grow. We have been impressed not only with BOLD'S outstanding program offerings and strategy, but also with its management team and philosophy, which echo ESF's values.
Are you ready to make your summer a BOLD Summer? To learn more about BOLD Education programs visit our website at: boldsummers.com, call us at 610-581-0552 or email us at info@boldsummers.com. Don't forget to follow us on Instagram and Facebook too!