ESF Swim Team Takes It's Mark!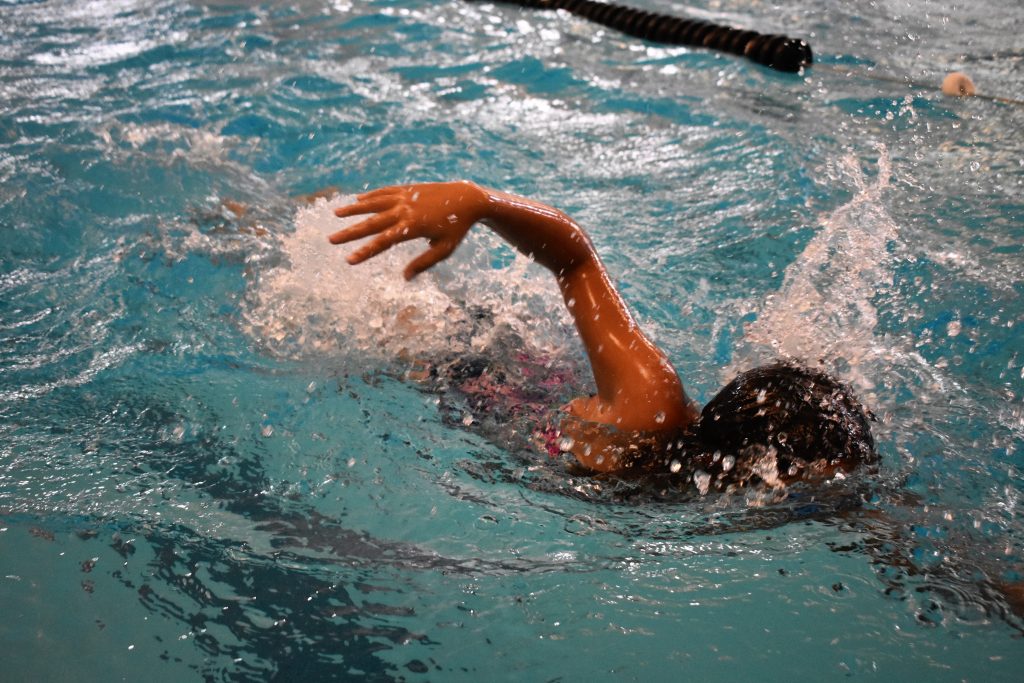 Swimmers took their marks last week as the swim team competed in their final meet of the summer.
ESF Haverford Swim Team is a 6-week program that allows campers of all ages in all camps to come together and learn the fundamentals of competitive swimming.
Throughout the summer, campers had the opportunity to try out for Swim Team, and from there coaches chose 34 campers each week to compete. As some campers did not stay at ESF for the entire summer, swim team consisted of 45 campers in total.
Team members gathered three times a week after camp to learn new strokes and refine their techniques with coaches from the ESF Haverford Aquatics Team, many of whom are accomplished swimmers themselves at their respective schools.
"My favorite thing about swim team is the coaches," said a Senior camper who spent all 6 weeks as a part of the team. "They were really helpful as we learned new things, and they were never afraid to get in with us and participate in whatever the team was doing. They taught us a lot, but they also took the time to get to know us."
What makes this program special is that campers learned to swim in a competitive atmosphere without actual competition. Instead of swimming against their teammates, they did an assessment in the beginning of the program to see what their times were on each stroke. In the final swim meet last week, swimmers competed against their own times from the start of the summer as a way to measure their personal growth. This puts campers on an even playing field, as some came into the program with previous experience while for others this is their first time in competitive swimming.
"It's amazing to see how some of these kids have progressed throughout the summer," said one of the Swim Team Coaches. "Whether or not their pursue swimming after camp, it's so important to be a strong swimmer, and I'm happy to see them have the chance to learn in a safe environment."
Parents cheered on their campers from the balcony as swimmers made their way across the pool, marking the end of their time on the ESF Swim Team but the beginning of their swim careers.