Day Camp Invites You To See DISNEY: The Movies, The Music, the Magic!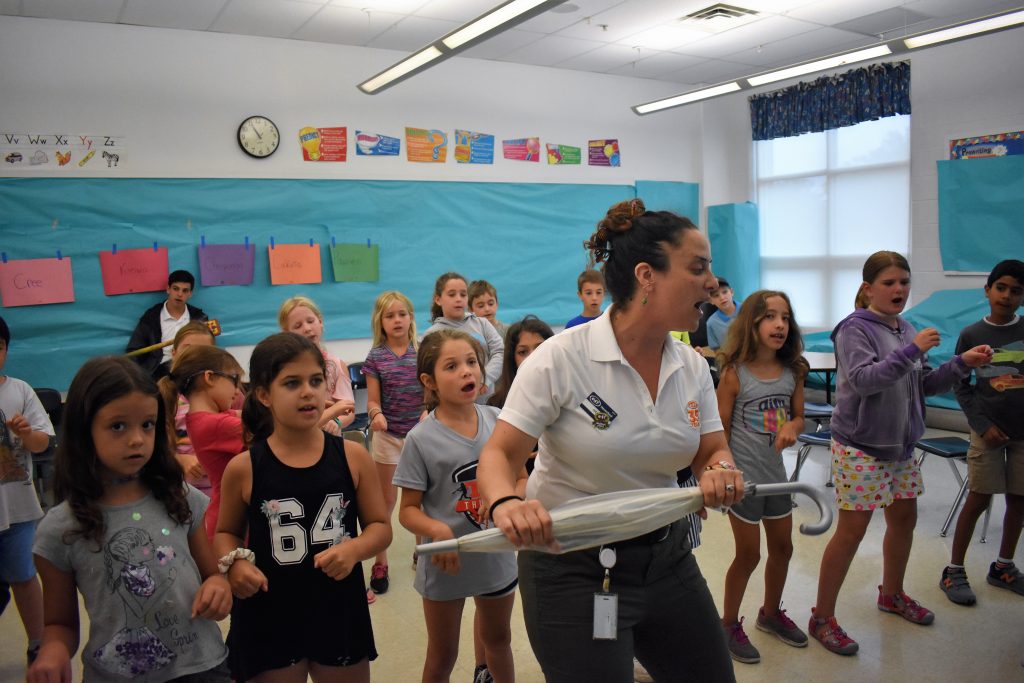 Day Camp tribes are spending the week rehearsing for their end-of-the-summer performance: DISNEY: The Movies, The Music, The Magic! Friends, family and other members of the ESF community are invited to watch as they sing, dance and act their way across the stage. Campers will embrace classic Disney, performing songs from movies like The Little Mermaid, Mary Poppins and The Lion King.
Campers are preparing for the show during their time in Creative Performing Arts with counselors Tiffani and Rebecca. Throughout the summer, Creative Performing Arts gave campers the space to overcome their fear of being in public and dance, sing, act or speak without fear of judgment.
Performing Arts Specialist Bethany dedicated her summer to making her classroom an opportunity for campers to grow. She started many of her sessions with a yoga practice in which she connected yoga poses with positive affirmations. Campers chanted "I am strong," while in tree pose, "I am friendly" while in downward dog, "I am brave" while in chair pose and "I am wise" while sitting in hero's pose.
"I wanted a practice that helps boost self-esteem while giving campers a strategy to fall back on when they feel overwhelmed or unsure," Rebecca said.
She wanted to make campers comfortable being creative, using their imagination and telling stories in front of an audience.
"Campers were hesitant at first," Rebecca said, "But by the end of the week each week, I had more volunteers than we had time to watch perform and everyone supported each other through positive encouragement."
The Day Camp Disney Showcase is the culmination of all the hard work they've put into building their confidence and self-esteem as well as their singing and dancing.
Join us Friday at 10:30 and 1:00 to see these campers in action!