Tech Campers Pack On The Pressure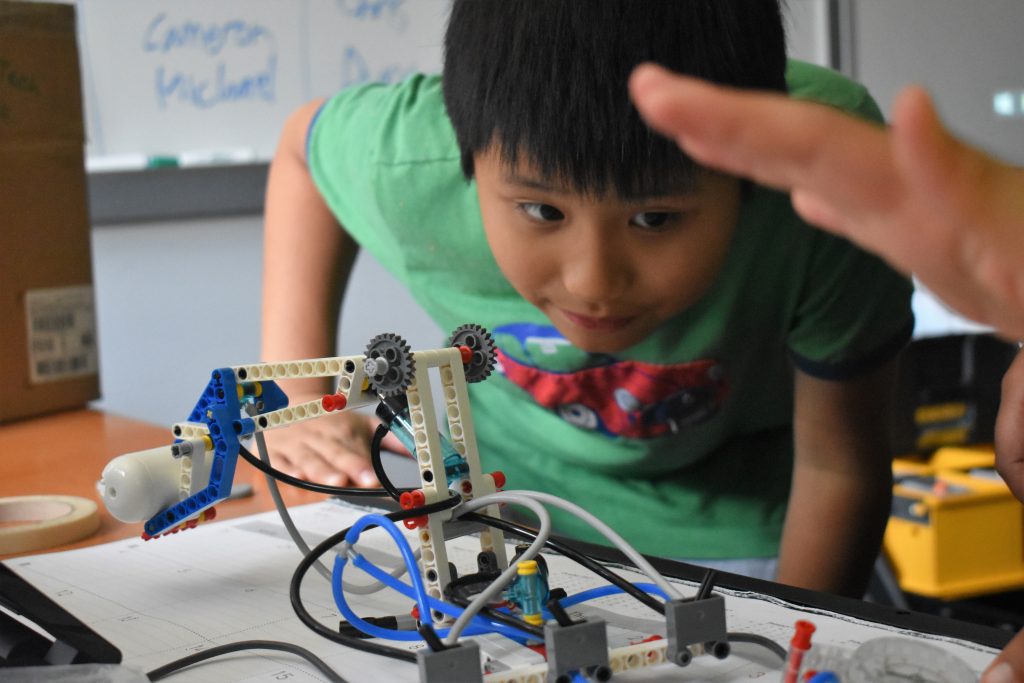 ESF Tech Camp is the only place where someone can ask a middle schooler to explain things like hydraulic pressure and renewable energy. Walking into Tech Camp LEGO Master Builders: Real World Engineering and Design with LEGO Machines and Mechanisms, that's exactly the lessons you'll find.
This week, campers had lessons on pressure, energy and machines, and they applied that knowledge while making LEGO machinery sets.
Today, they utilized their knowledge of pressure to create mechanical hands, scissor lifts, claws, forklifts and a hydraulic press.
"So what you do," one camper explains, "is pump until the pressure valve reads 30, then the air releases into a chamber that distributes it around the robot. Each flip you switch releases air through a different tube, so flipping the middle switch makes the claw rise, while the ones on the sides make it turn."
The camp is taught by Lead Counselor Alaric, who is spending his second summer with ESF teaching tech programs like LEGO Master Builders. As a Tech and Engineering Education student at Millersville University, this is a way for him to gain experience teaching and working with kids.
Many of the campers joined because they love science, but they would never say that Tech Camp is like a day at school. The real-world application of the subject matter makes the material exciting, and they say it's even more exciting to build these machines themselves.