Learning about ME!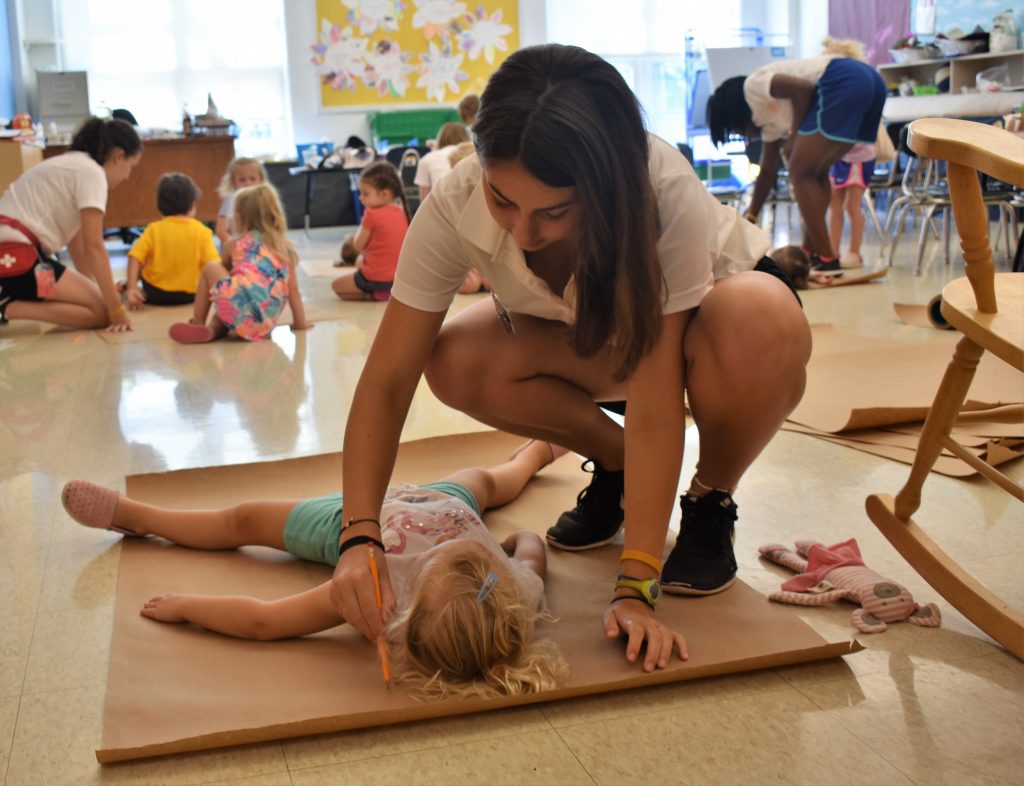 In Mini Camp this week, it's all about them! Counselors traced their campers on brown paper today in Project Discovery to kick off a discussion about what makes them, well, them! They talked about how everyone is different. Some people have brown hair and others have red. Some people are playful, funny, serious, silly, smart, kind or all of the above. Mini campers colored in their body outlines however they wanted. Some drew their clothes, while others used eyeball stickers and big crayon-drawn smiles on their faces.
This was a way to increase body awareness and introduce the idea that each camper has his or her own personality and characteristics, and to help them begin to shape their own self-identity.
Later in the week, campers will start talking anatomy. They'll discuss their hearts and brains while playing games and reading stories like The Magic School Bus.
The lessons they learn about their bodies in Project Discovery this week will stay with them throughout their other activities at camp. They'll start to realize that not only is basketball a fun game to play during their sports period, but that running around is a way to be active, which keeps them healthy. When they're in art, they'll have a better idea of why everyone's drawings look different—because everyone's brain thinks differently!
The lessons are simple, but they're a way to get campers thinking about what makes them who they are and what makes them similar or different from their friends.