Tennis Campers Learn Resiliency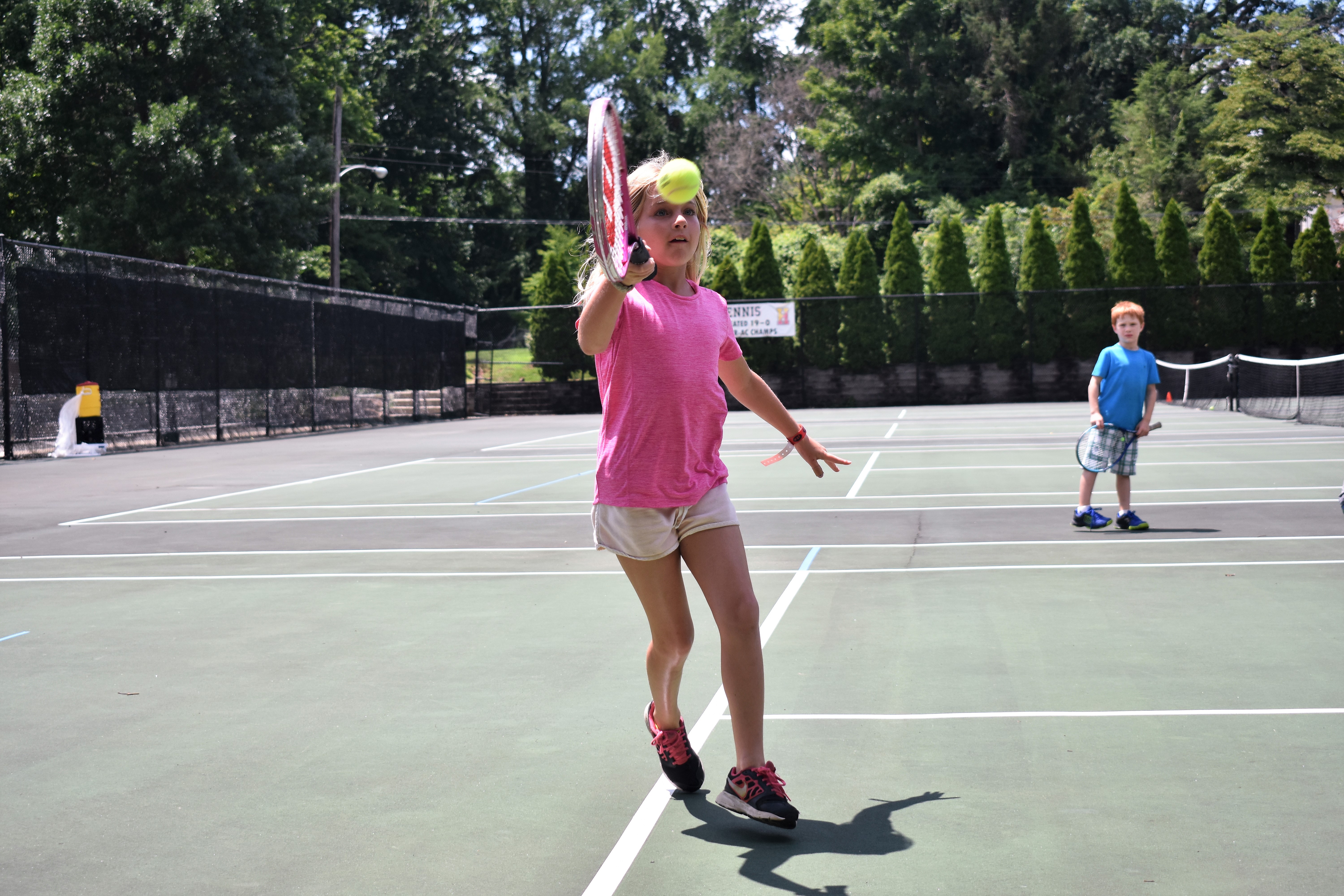 Resiliency is the ability to recover quickly from difficulties. As kids grow, this trait helps them become more independent as they figure out how to solve their own problems.
Camp is an ideal place for children to learn resiliency because it allows them to deal with setbacks in a supportive, controlled environment. Campers at ESF are taught to work out their problems among themselves, but they know they have access to a counselor when they need help. They practice control over their emotions because they learn that it's okay to be sad or angry, and they are given the opportunity to take a break or talk to an adult until they let go of those feelings. Campers problem-solve in activities like Jr. Quest and Project Discovery, which helps them problem-solve in their own lives.
Resiliency manifests itself in different ways depending on the situation. ESF Tennis campers have found that they not only need resiliency in the way they interact with each other at camp, but also in the way they conduct themselves on court.  
In tennis, resiliency is the ability to keep their head in the game even after double faulting a point. It's being able to come back after being down 1-5 in a match.
Practicing resiliency in a match not only saves that match, but future matches as well. Players learn that when they are resilient, they achieve better results. The more they act on this trait, the more confident they become in their ability to make a comeback even when their timing or footwork is off.
But how do players develop resiliency? The United States Tennis Association (USTA) recommends using the ACC method: Accept, Control and Choose. Players learn to accept that sometimes they are going to mess up and understand that it's ok. They need to recognize what is and is not in their control. They cannot control their opponent's shots, but they can control their reactions both physically and mentally. Then they must choose their plan of action. If they plan to fight with the same intensity during every rally to come, they've chosen to be resilient.
Resiliency is what makes champions, and Tennis campers have the unique opportunity to practice that resiliency both on and off the court.