Mangia!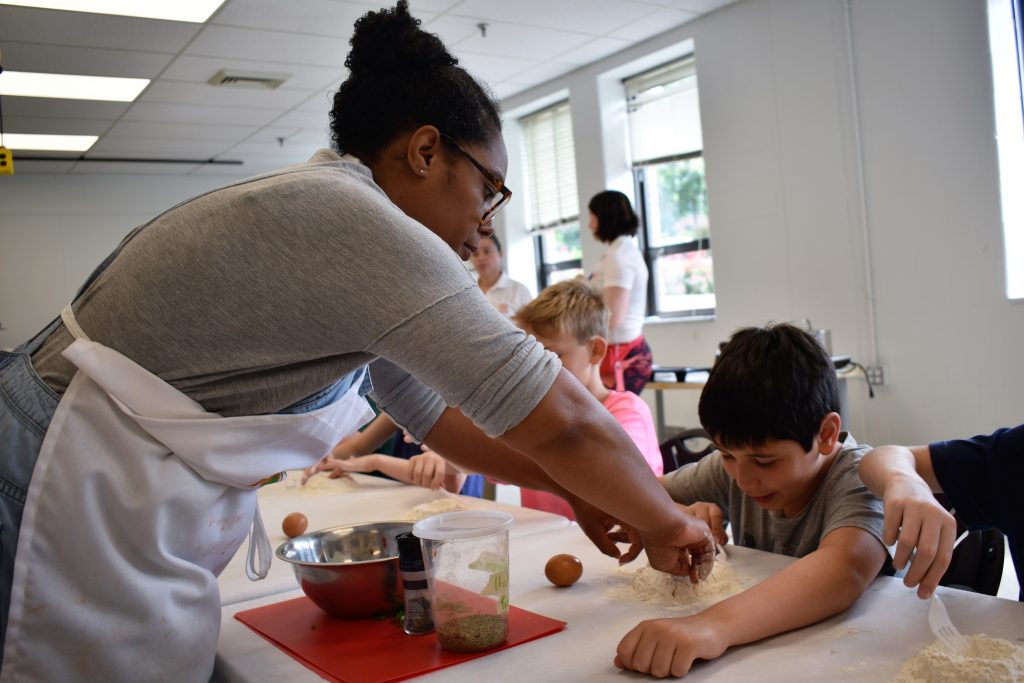 This week, campers turned top chefs in Vetri Cooking Academy: A Taste of Italy. Guided by culinary experts from the Vetri Community Partnership, campers learned techniques for cutting garnishes, washing food and measuring ingredients.
After learning to safely handle ingredients, campers dove straight into their cookbooks. They learned to make ravioli, alfredo sauce, pesto, kale salad, farro salad, cannelloni and marinara sauce among other Italian recipes. They breaded eggplant to make eggplant bites, and one group of campers conquered their fear of raw chicken to make chicken nuggets.
Some of the campers came into the program with prior cooking experience, while others have never been in the kitchen to do anything but eat!
"I cook a lot at home," one camper said. "I like figuring out how different ingredients can change the recipe, and I thought this camp would be a fun way to learn to cook from professionals."
Campers had fun trying new food, and a few even discovered that they liked foods they thought they would never eat. One camper was horrified to find out the sauce she was eating had mayonnaise in it, and even more surprised to find out that she actually liked it!
Teaching kids to cook has multiple benefits, but it's a skill that many kids miss out on growing up.
"I never cooked when I was younger," a counselor said as she watched campers beat eggs and cut up fresh parsley. "The first meal I made was macaroni and cheese as a freshman in college, and it didn't turn out well."
Vetri Cooking Academy is a chance for campers to feel comfortable making their own food and trying new things. They're even picking up some language skills! They may not leave the camp fluent in Italian, but they at least know one word: Mangia!