Tremendous Tie Dye Week
Tremendous Tie Dye Week has been off to a great start in Day Camp! Campers brought a variety of white items to camp, including shirts, shorts, pillowcases and socks, and they had the opportunity to tie dye them in Art. Campers started out sketching their designs with crayons on a blank t-shirt outline. They sketched colorful stripes, spirals and spots and then tried to make their designs a reality with Art Specialist Allie.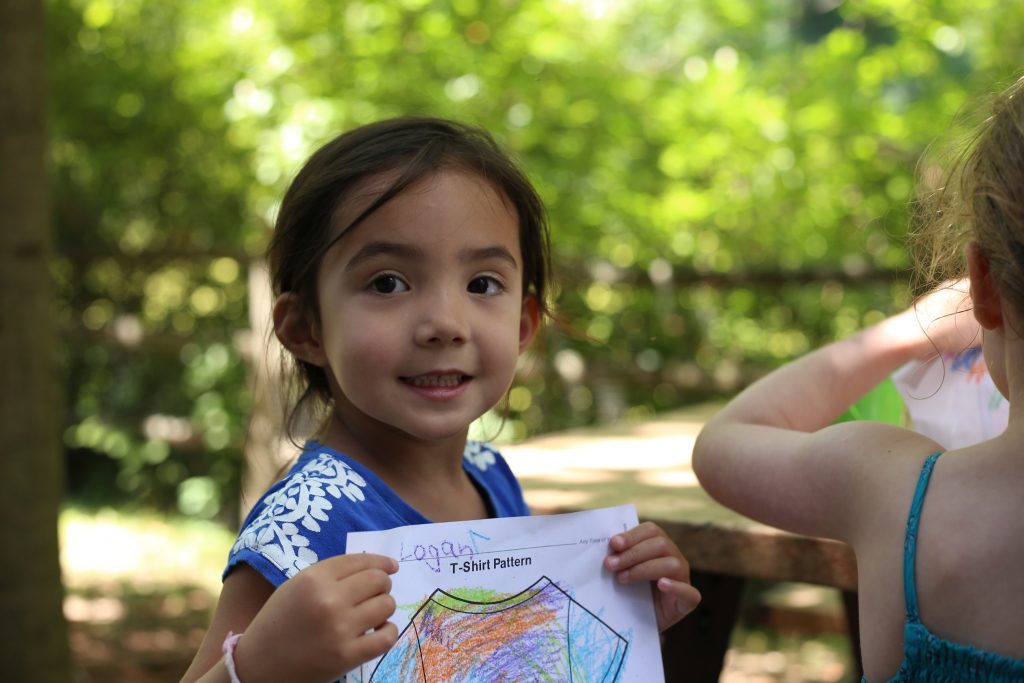 While the campers sketched, Art Specialist Allie soaked their items in a solution of soda ash and warm water. Allie explained that the soda ash pre-soak is necessary because it raises the pH level of the fabric, which enables the dyes to adhere to the fabric at room temperature. When the garments were ready, Allie helped the campers to tie their items with rubber bands and to create specific designs with the dye. Day campers loved watching the colors mix on the fabric and can't wait to wear their items to camp on Friday for Tie Dye Fri-Dye!