Sports Camp is a Home Run!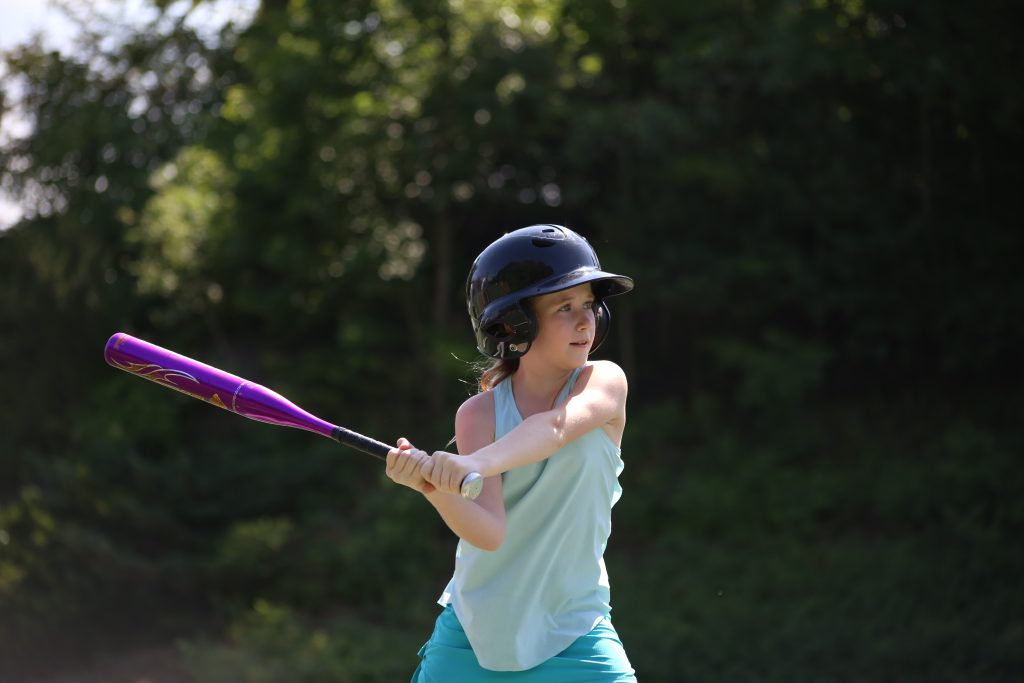 This morning in Sports Camp, campers learned baseball fundamentals. At the start of the day, Coaches Jamie and Nick gave campers a hitting demo and showed them how a proper batting stance creates the most powerful swing. They explained to campers that they should stand in a balanced position with their knees bent and their feet an equal distance to the base. Campers then had an opportunity to practice their swing form and hand-eye coordination in batting drills. After perfecting their form by practicing hits off a tee, campers received soft tosses from Coach Matt.
After the batting demo, campers applied their skills in baseball games. In the Ivy League, the youngest Sports Camp division, campers played a fielding game. When Coach Nick hit the ball to the outfield, a camper began to run the bases. Campers in the outfield then practiced effective communication to decide who was in the best position to catch the ball and where they should pass it to stop the runner. In the Big East, campers played a "Pitcher is Poison" game. In this game, if the pitcher gets the ball, any player not on a base is out. Across the field, campers in the ACC and Big 10 joined together for a scrimmage. They cheered on their teammates when they went up to bat, and some campers even hit home runs!
Thank you for a great summer, Sports Camp!