Senior Camp Filmmakers
In this week's Senior Camp True Life Adventure, Elements of Filmmaking: Broadcast Media, campers are learning the process of film production from storyboard to screening. On Monday, campers in the Adventurers, Voyagers and Pathfinders split into teams to brainstorm ideas for unique and engaging movies. They were introduced to filmmaking functions on Apple iOS mobile devices and will use iMovie to make digital films as a group.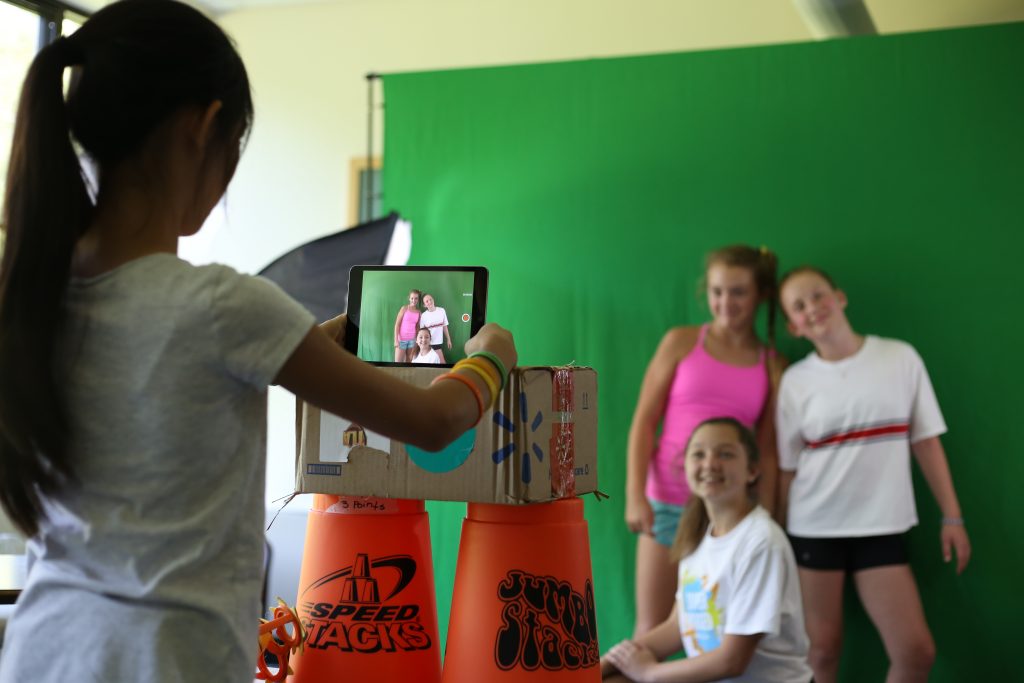 After finalizing their scripts and storyboards, Senior campers assigned roles to each member of their team. While some campers are focusing on directing, others are focusing on acting, editing or all three. Today, campers began shooting scenes for a newscast, a mystery film, "a bad dream," an ESF Greenwich-inspired comedy and more! We can't wait to see the final products on Friday at the ESF Film Festival.