Rick Jacobs Visits Tennis Camp!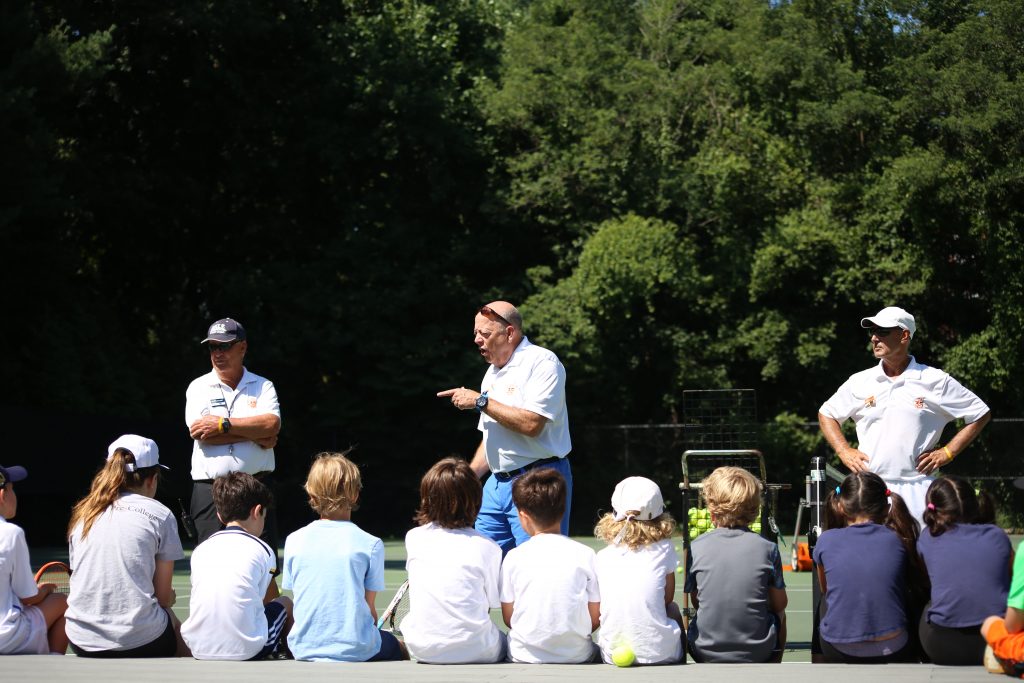 This morning, Tennis campers had the opportunity to meet with nationally recognized Master Coach Rick Jacobs! Coach Rick has an extensive background in coaching and leadership development. In his soccer coaching tenure at St. Benedict's Prep School in Newark, New Jersey, Rick led the team to become one of the most accomplished high school programs in the country. Rick oversaw a 131-game winning streak at St. Benedict's, and his players have transitioned into national champions and professional all-stars.
To Coach Rick, however, the wins aren't all that matter. "Being tactically and technically better doesn't matter if you don't demonstrate good character," Coach Rick told Tennis campers this morning. He supported this belief with a personal anecdote from his coaching years. Rick told campers the story of when he benched one of his star soccer players for displaying poor sportsmanship in a national game. He did this because, regardless of the circumstance, character development is the highest priority.
Rick also spoke with campers about effort, the ESF Virtue of the Week for Week 7. He explained that, in order to develop character muscles at camp, it requires effort outside of natural talent and skill. This is why we want to recognize campers who demonstrate determination in every drill and match. With these ideas in mind, Tennis campers hit the courts for another great day of camp.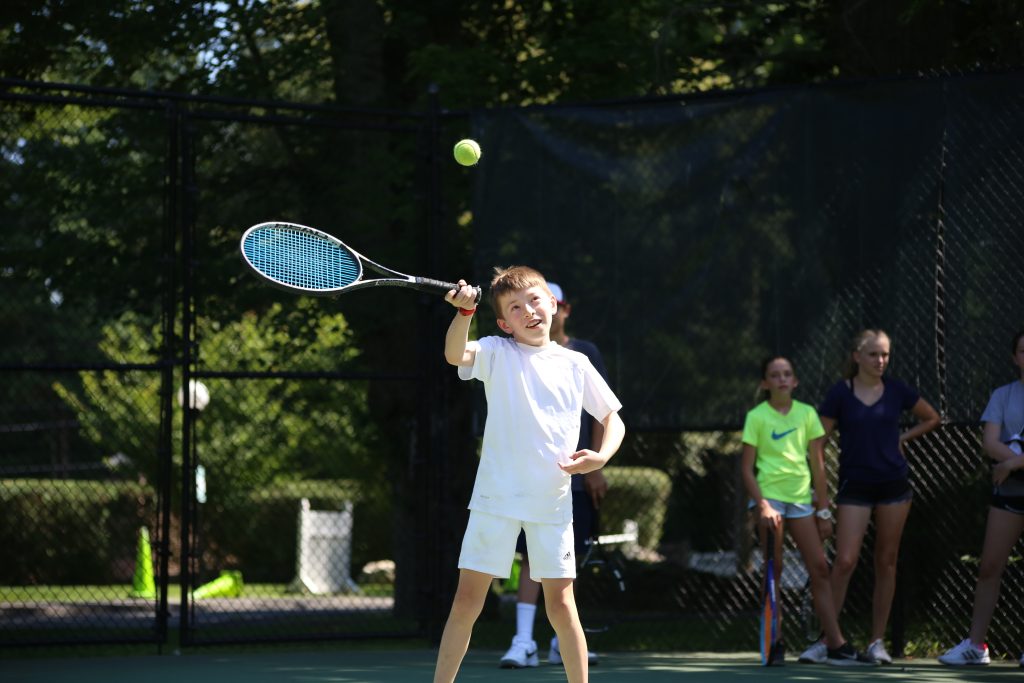 Thank you so much for visiting ESF Greenwich, Coach Rick!