Get Your Riding Boots! It's Time for Horseback Riding Camp
RISING GRADES 3rd - 8th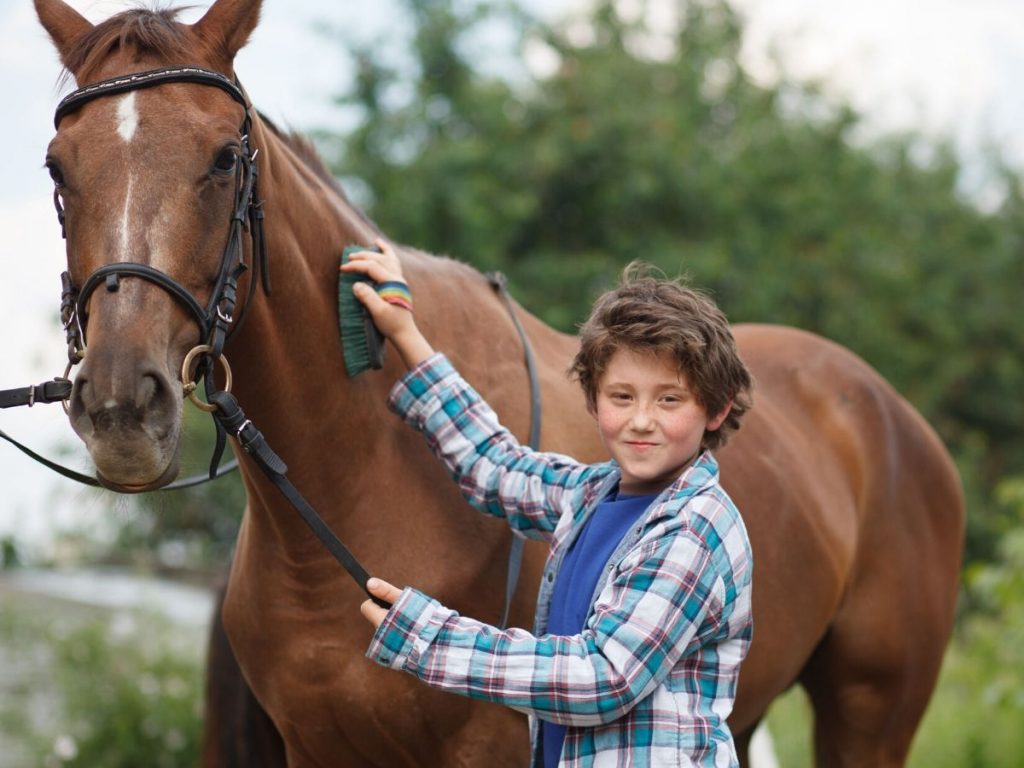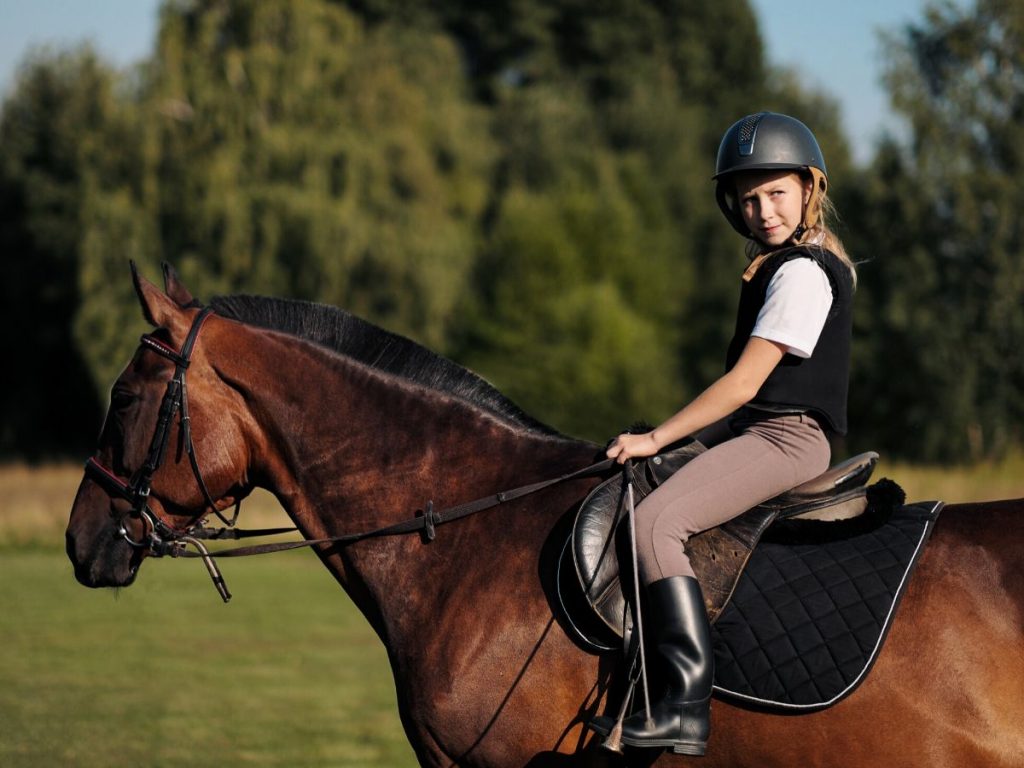 ESF has partnered with Mead Farm, one of the oldest horse riding establishments in Stamford, CT. Together, we are excited to offer an exclusive, unforgettable summer equestrian experience. This program will immerse our campers in riding, horsemanship, and a lot of fun. It is uniquely designed for children of every riding level; from those who have never ridden to those who are looking to strengthen their skills. 
ALL THE DETAILS
An unforgettable summer equestrian experience for Rising 3rd – 8th graders at Mead Farm, 

107 June Rd, Stamford, CT

, just 4 miles (11 min.) from Greenwich Catholic School.
Two, one week experiences:
July 6 – 10 and July 13 – 17.
Join us for one or both!
In order to be eligible, campers must sign-up for an

additional

2 weeks of ESF Camp (weeks do not need to be consecutive).
Transportation to and from Greenwich Catholic School to Mead Farm each day. Campers will need to arrive on campus by 8:45am and will be back in time for normal pick-up at 3:00pm.
Before and After Camp options still apply.
ESF Team Members will accompany campers at all times throughout the day, including on the bus ride to and from Mead Farm, as well as at the Farm each day.
Horseback Riding Camp will run from 9:30am – 2:30pm at Mead Farm.
DAILY FEATURES
Lessons in horsemanship from basic safety, horse care, feeding, grooming and tacking, and more!
Participation in a 45 minute – 1 hour group riding lesson. Campers will be grouped by skill level.
Campers must wear jeans or long pants and hard soled boots with a slight heel for riding. Shorts may be worn for non-riding activities.
Mead Farm will supply SEI Certified riding helmets that meet ASTM specifications.
Campers will need to bring their lunches each day. If they are participating in the optional lunch program, a box lunch will be provided. Snack will be supplied. Campers will have access to water throughout the day.
TRANSPORTATION
Campers will be transported by air-conditioned buses driven by professional, certified drivers
Buses will be equipped with seat belts, two-way radios and cellular phones
Trained ESF Team members will supervise and engage campers during bus rides
In order to provide this exclusive opportunity, we require a three-week minimum. Enrollment must include an additional 2 weeks of ESF Camps (weeks do not need to be consecutive).
Enrollment in Horseback Riding Camp is limited to 10 campers per week! Early Bird rates do not apply. Registrations will be accepted on a first-come, first-served basis. Don't delay. Sign up today!