Mini Camp Graduation!
Mini campers had an exciting morning today at their graduation! Mini Camp Graduation marks the official transition for Mini campers into Day Camp. To commemorate the occasion, campers were joined by their families and friends at a ceremony. Throughout the week, campers prepped for the special event by making custom graduation crowns and medals in Art.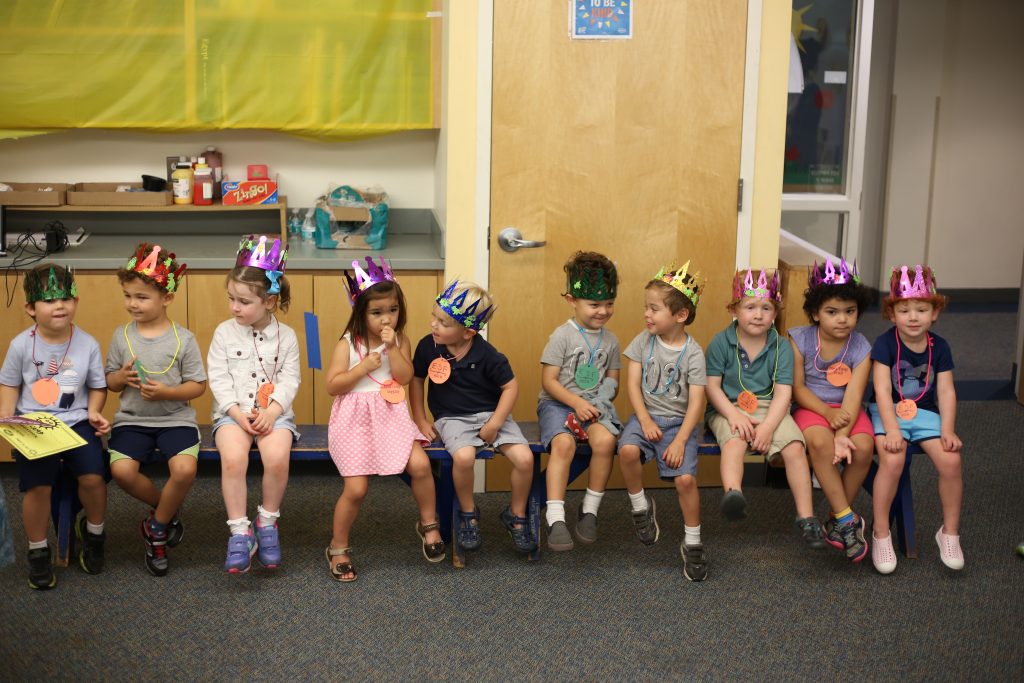 At the ceremony, Mini Camp Director Marybeth recognized each camper one by one with a signed pennant and an official diploma. ESF Greenwich Site Director Emilia then told Mini campers the Legend of the Spirit Stick, one of the most significant traditions in Day Camp. Tomorrow morning, Mini campers will come together in Teepee Village to experience Day Camp Morning Assembly for the first time!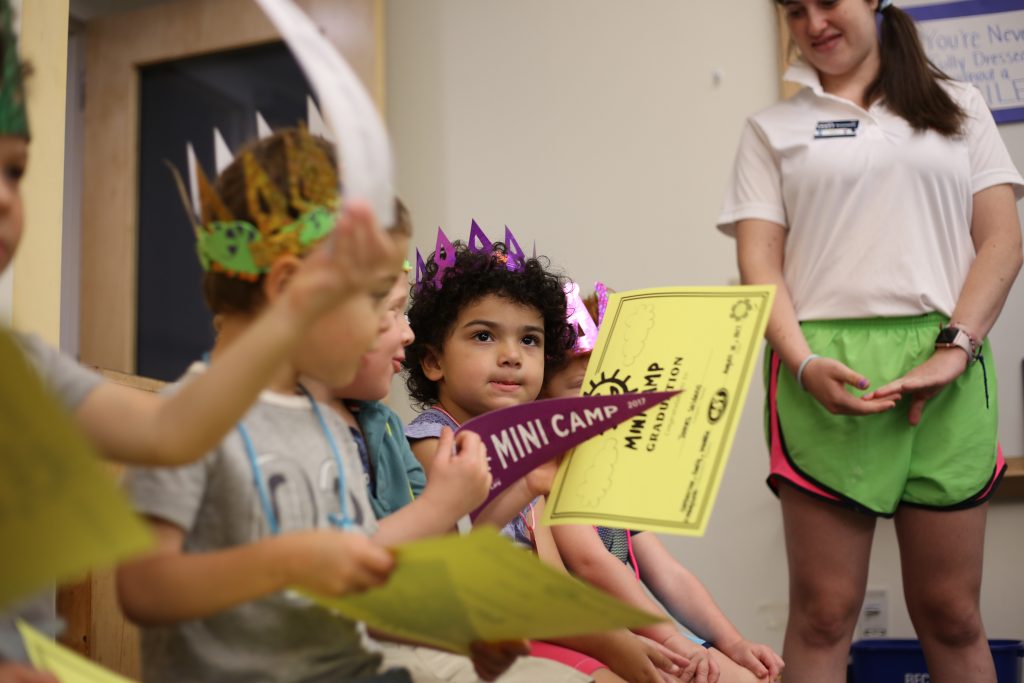 After the ceremony, Mini campers shared what they were most excited for next summer in Day Camp. Some were looking forward to dancing in Teepee Village in the mornings, and others were excited to "swim in the big pool" next year. Congratulations, Mini Camp!