Skills and Strategies in Tennis Camp
Tennis campers are having a fantastic final week of camp! This week, campers divided into two groups, Junior Tennis and Senior Tennis, to work on developing their skills. In Junior Tennis, campers have been practicing tennis fundamentals, including groundstrokes and serves. This morning, campers received one-on-one instruction to improve their form, accuracy and power for each of their hits. In the afternoon, Junior Tennis campers played some fun games. One of the favorite games in Junior Tennis is Scrambles. In this game, campers set up with one team on each side of the court. As they hit the ball back and forth to each other, each player can hit the ball three times before they have to pass it or hit it over the net. The ball can bounce, but if the ball rolls, the last player to touch it is out.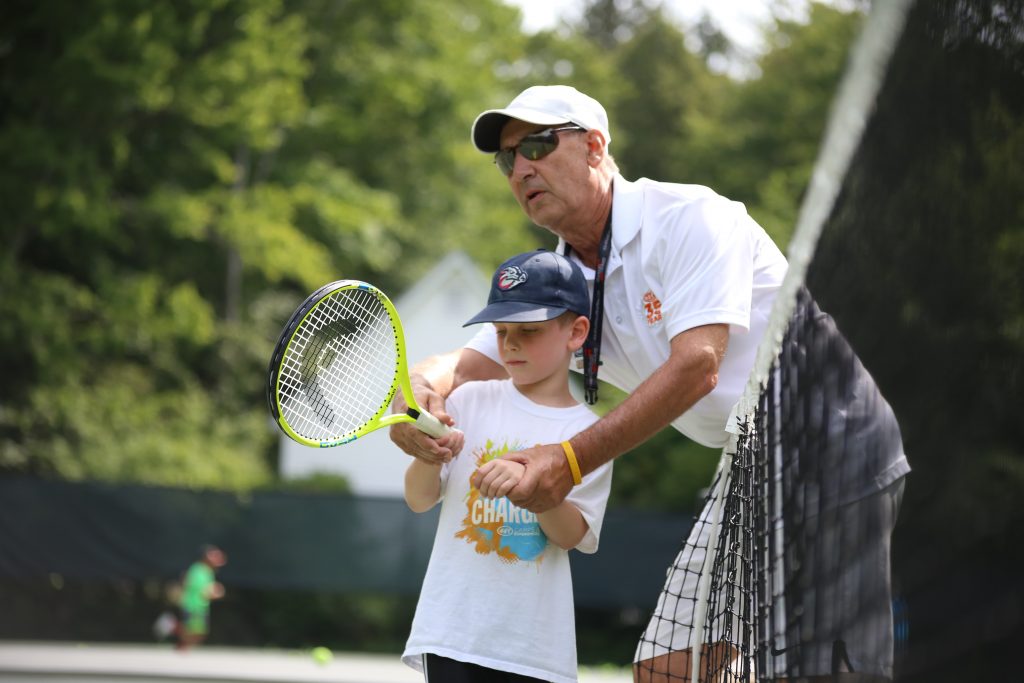 Across the courts, Senior Tennis campers have been practicing more advanced hits, including lobs and half volleys, and have been working to learn effective strategies for matches. After practicing their hits this morning, campers had the opportunity to practice their new skills in doubles and singles matches. In doubles, campers focused on standing in the right spots to have full coverage of the court and communicating clearly, concisely and respectfully with their partners. In the afternoon, Senior Tennis campers participated in the quarter finals of the weekly Tennis Camp Tournament.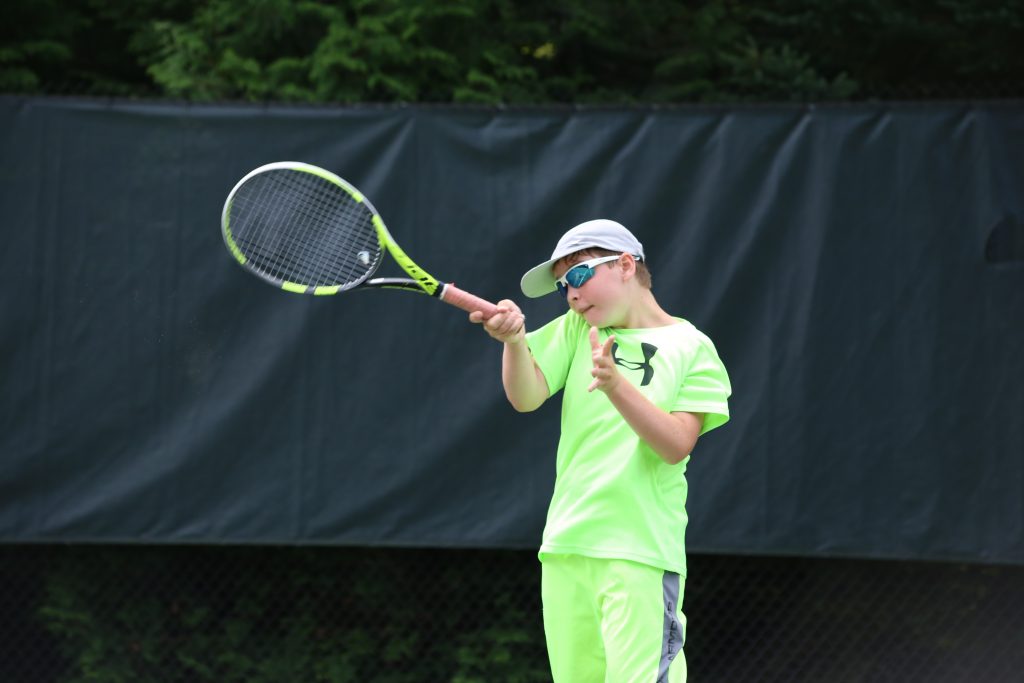 Ryan, a Senior Tennis camper who has attended camp for many weeks, shared his favorite parts of the summer with us. He said, "I liked improving my strategy and strokes, and I especially liked having a lot of fun with the counselors and other kids!" Thank you for an incredible summer in Tennis Camp!