ESF Insider – February 2022
ESF has been busy in February! We successfully hosted an Executive Team training with top human performance psychologist, Dr. Jim Loehr, celebrated our amazing staff at the Winter Awards, plus so much more! Read the full article below for all the exciting updates and learn more about what's to come at ESF as we prepare for Summer 2022. 
ESF Celebrates Black History Month
ESF is proud to celebrate Black History Month today and every day! For the past 40 years, ESF has celebrated diversity and the roots of our staff members. Co-Founder and Executive Director, Michael Rouse notes how diversity, equity, and inclusion is woven into the fabric of ESF saying, "we make it our priority to impact our communities and improve the human condition. It is important to us and what separates ESF from everyone else." 
The more diversity we have in our team, the more unique perspectives and bright ideas we share. At ESF we are driven by the value of excellence. Our commitment to excellence is in our DNA and it's what makes us the leader in the people development business. The ESF Way is about dreaming big, challenging assumptions, thinking creatively, and never compromising safety or quality. For the past 40 years, our approach to diversity has been simple—it's about embracing everyone. From building a culture where all employees can bring their best selves to work to deploying diversity initiatives that support everyone, we're doing what it takes to build an inclusive world for all and provide a safe space for our campers to see themselves in the world making a difference every day. 
ESF is proud to celebrate Black History Month today and every day. 
Professional Development with Dr. Jim Loehr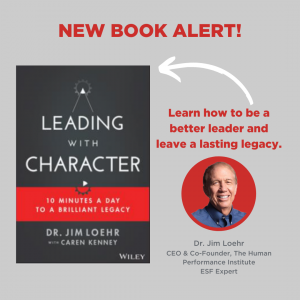 On February 1st, ESF Executive Team members participated in a professional development session with Dr. Jim Loehr, world-renowned performance psychologist and author of 16 books, including his most recent, Leading with Character. Dr. Loehr walked through 10 impactful tips that we can all do to lead with character and improve our mental agility. Dr. Loehr's focus was on taking 10 minutes a day to practice mindfulness to create new patterns of thinking and reflect on how we can have a more positive approach to everything in our lives. 
His key points were focused around energy investment, stress reduction, engagement, and how mental toughness is not only about our brain, but how physically engaged we are as well. Dr. Loehr challenged ESF Team Members to reflect on their purpose and how they can put their purpose into practice, which ultimately leads to character development. 
2021 Winter Awards Recap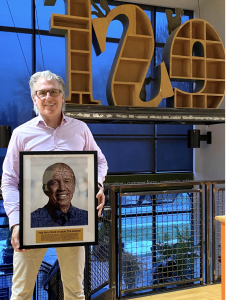 On February 3rd, ESF hosted the 2021 Winter Awards, a night dedicated to celebrating all of our amazing seasonal and year-round staff for their achievements and commitment to ESF Camps throughout the year. The Winter Awards also highlight the milestones of staff and award those who exhibit the very best of ESF's Core Values. This year, ESF also introduced a new award in it's line-up, specifically focused on character development. Named after Dr. Jim Loehr, world-renowned performance psychologist, the Jim Loehr Character Award is one of the highest achievements bestowed annually to the team member who best represents ESF through extraordinary character and positive contributions to their camp community in addition to inspiring others to higher levels of achievement. 
ESF also celebrated the Ichiban and Master Teachers from each camp site. These awards are honor those who consistently go above and beyond in many areas including camper and parent satisfaction, teamwork, leadership, and spirit. Those awarded demonstrate creative and fun ways to connect with and inspire campers each and every day at camp.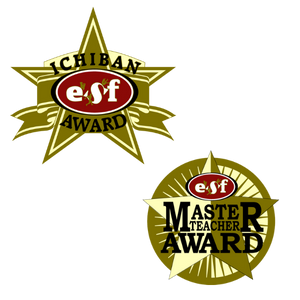 We are so proud of all of our ESF staff, especially those who were awarded honors this year. We hope that they continue to inspire our ESF families this summer and continue their legacy of making a lasting impact at camp each and every day. We can't wait to celebrate our staff again and are looking forward to a rewarding Summer 2022 camp season!
If you'd like to learn more about these awards, watch the full presentation below. 
Chef Frankie Celenza on the Today Show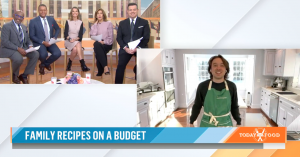 Former camper and team member, Chef Frankie Celenza hosted a cooking segment on the Today Show, where he taught families how to make mushroom cavatelli pasta on a budget! Chef Frankie, in coordination with Carlino's Market, helped provide over 10,000 meals to Dream Camp families in Philadelphia and Hartford, Connecticut during the height of the COVID-19 pandemic. Chef Frankie created meal kits with original recipes that families could use throughout the week. Budgeting these meals out for families inspired him to create a new series on Youtube and Tastemade, educating people on how to create nourishing, healthy meals on a budget. Chef Frankie continues to lend a helping hand to Dream Meals and inspires us as he follows his passion for cooking! Learn more about Chef Frankie here.
We are so proud of Chef Frankie and wish him continued success. Catch his full segment on the Today Show here and learn how to make his mushroom cavatelli pasta for your family!
Stay tuned for our March edition of The ESF Insider celebrating Women's History Month!