ESF Greenwich Family Fling 2017!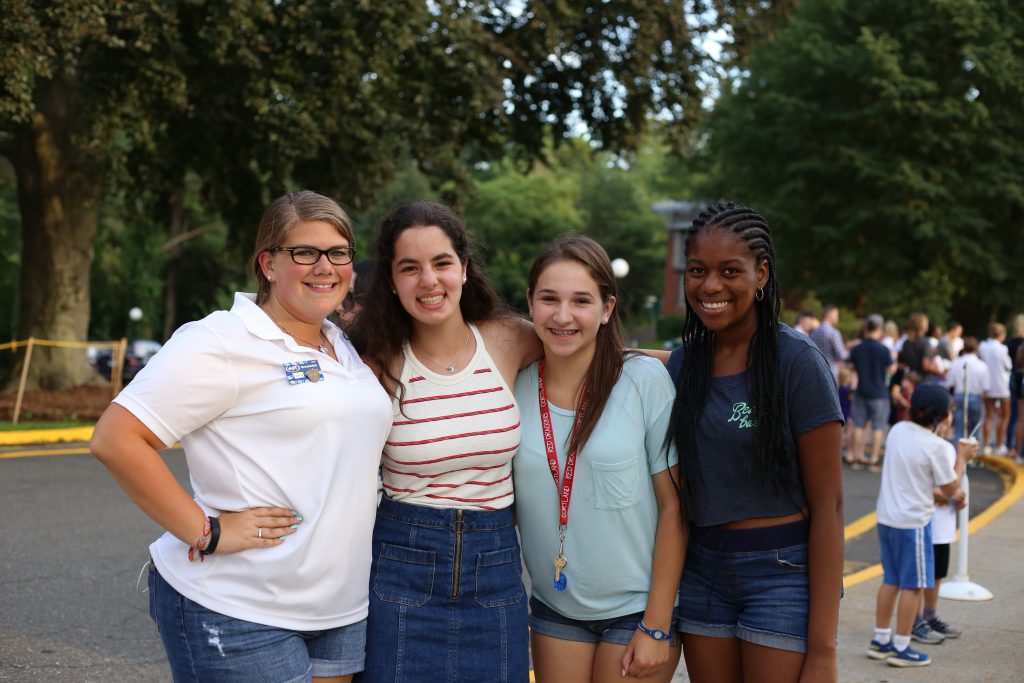 Thank you, camp friends and families, for visiting Greenwich Academy for Family Fling last Thursday! We loved having the opportunity to welcome families to campus to spread the joy of camp and bond as a community. The night kicked off with snacks and a dance party. Music filled Area A as campers, counselors and families connected over water ice and popcorn and danced to hit songs, such as the Cupid Shuffle and YMCA. Campers were then visited by our camp superhero, Captain Respectacular, who was a judge in the Camper Air Guitar Challenge!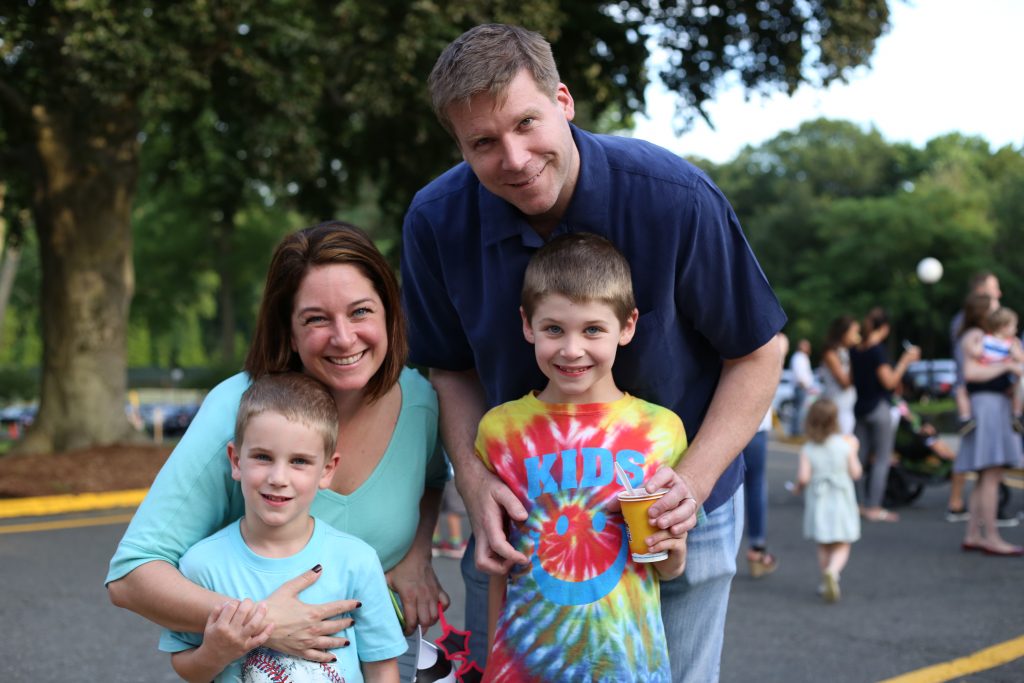 After the dance party, everyone headed into Massey Theater for an Art Show. Paintings, masks and clay creations from Day Camp and Senior Camp art classes were showcased at the entrance to the auditorium. Families admired some spectacular art pieces and then headed into the theater for a presentation from Michael Rouse, ESF Co-Founder and CEO, and the Summer Memories Slideshow.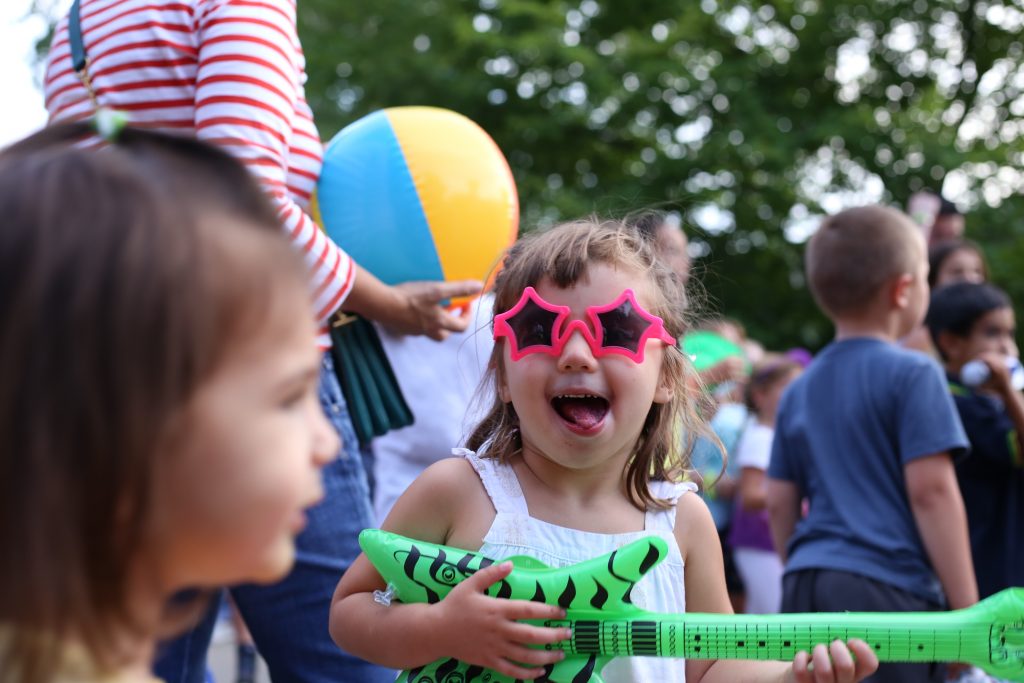 At the start of the presentation, Michael Rouse acknowledged some special campers. He recognized the winner of the Camper Air Guitar Challenge, Golden Teepee recipients (campers in the oldest Day Camp tribe who are moving on from Day Camp) and ESF Legends (campers who have been attended ESF for 10 years)! ESF counselors and Captain Respectacular then took the stage to present the 8 ESF Virtues (gratitude, respect, kindness, positivity, trustworthiness, effort, resiliency and community) and to explain how we incorporate them into camp. To wrap up a great night, we reminisced over some of our favorite moments from camp in Summer Memories Slideshow.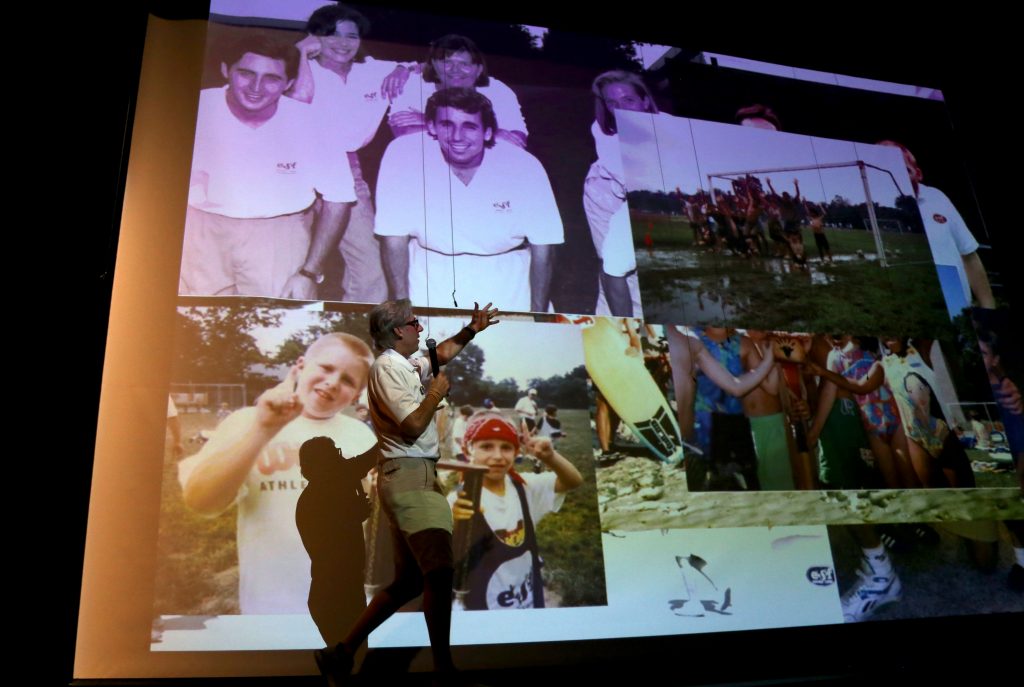 Thank you, camp families, for an unforgettable evening! We look forward to another week of excitement and memories in Week 9!