DISNEY: The Movies, The Music, The Magic!
All week in Creative & Performing Arts, Day campers have been perfecting their songs and dances for the second Day Camp Show of the summer, DISNEY: The Movies, The Music, The Magic! With their custom costumes on and their props in hand, the campers were ready to shine this morning. Camp families and friends joined us at Massey Theater to watch Day campers perform some classic Disney songs including "When You Wish Upon A Star" from Pinocchio, "I Won't Grow Up" from Peter Pan, "You'll Be In My Heart" from Tarzan, "Bare Necessities" from the Jungle Book, "Supercalifragilisticexpialidocious" from Mary Poppins and more.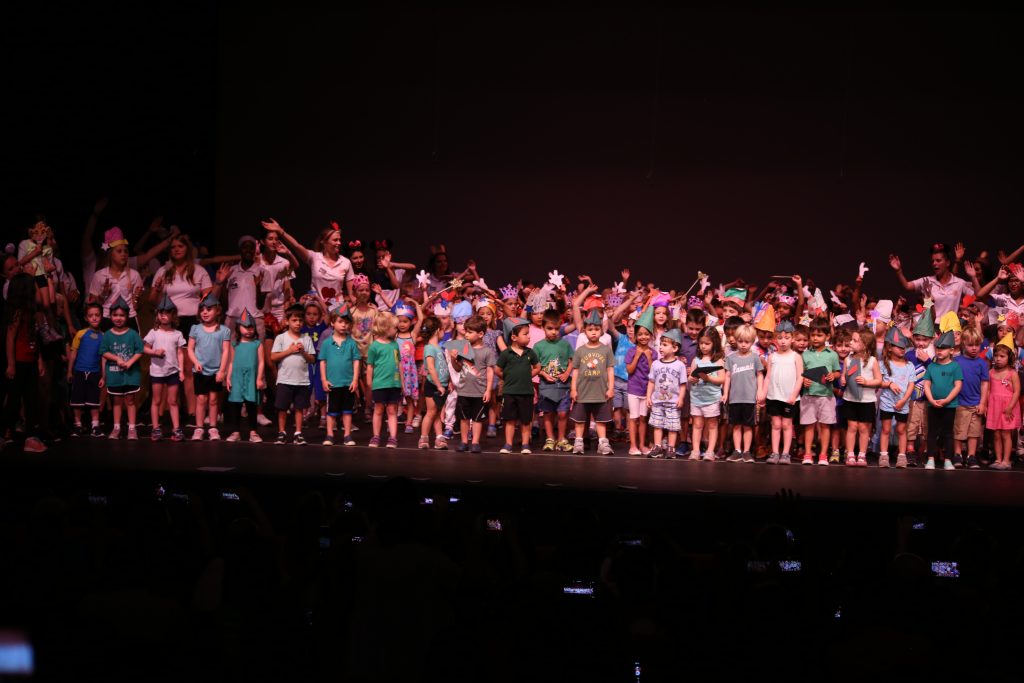 The performance was a hit! Some camp parents even sang along with tunes that span the generations. The magic continued after the curtain closed when campers and families had the opportunity to take photos with a Mickey sign painted by Art Specialist Laura. We want to thank Art Specialists Laura and Allie for designing the set and creating the show props and Creative & Performing Arts Specialists April and Bryan for guiding campers through the entire process!