Campers Win Ultimate Games Points in Handball
All week, Sports campers came to camp decked out in green or blue to represent their Ultimate Games teams. Campers had the opportunity to earn points in their daily Sport Camp activities, including demonstrating great character in drills and winning tournaments throughout the week. This morning was the last opportunity for Sports campers to add to their Ultimate Games score with handball games.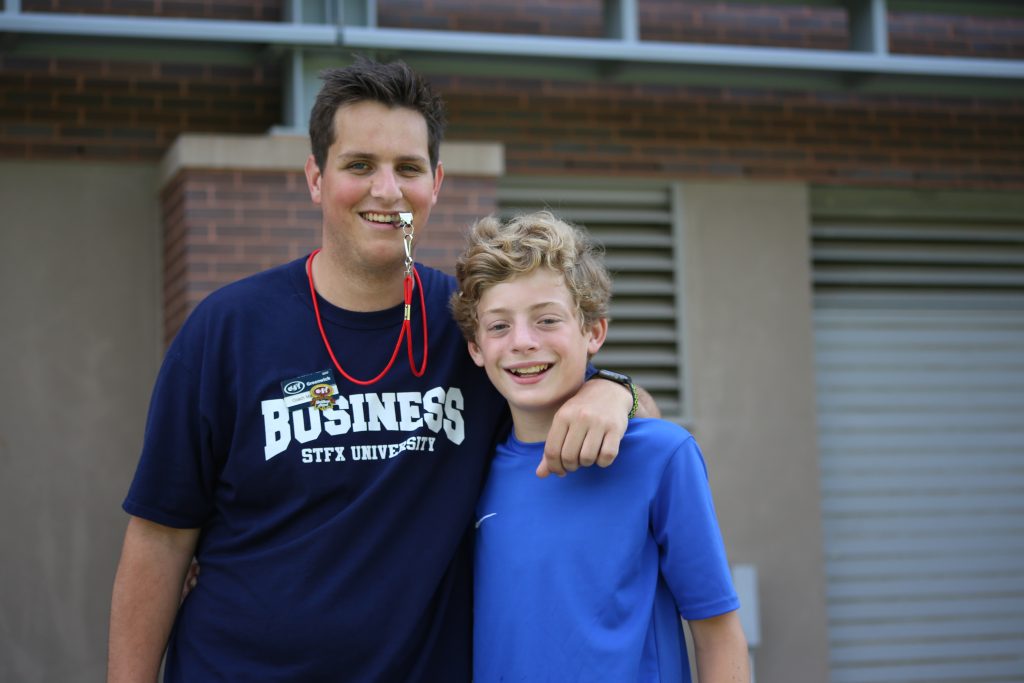 At the start of the day, Coach Jamie provided an expert handball demo to Sports campers. He explained how to get creative with game strategy and encouraged situational awareness on the field. Campers applied what they learned from the demo to give-and-go drills and developed their own game plays. After drills, campers in the ACC, Big 10 and Big East faced off in a series of handball games, and the winners of each game won points for their Ultimate Games team!