Wacky Water Festival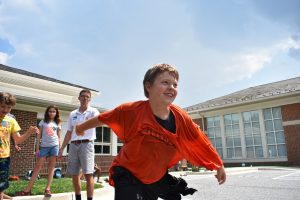 Things got wacky in Senior Camp today as they participated in a Wacky Water Festival.  Campers love Water Time and any chance they get to cool off, so today was a special treat.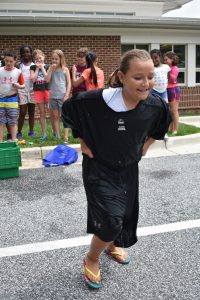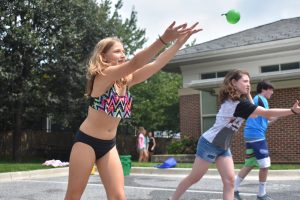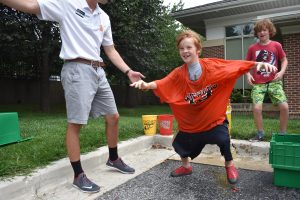 During their Quest Session times, campers traveled to the archery lot which was transformed into a water wonderland.  They split into teams and competed in a number of relay games.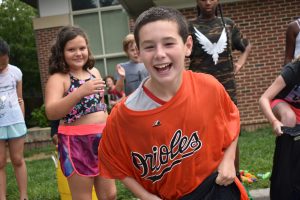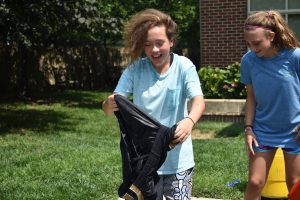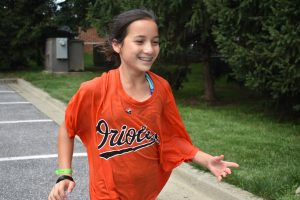 A crowd favorite included putting on extra large clothes from a bucket of ice water and then running down the lot and back.  Campers then placed the clothes back in the bucket and repeated the task until everyone in their group was finished.  By the end of the game every camper was soaked!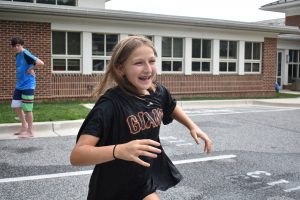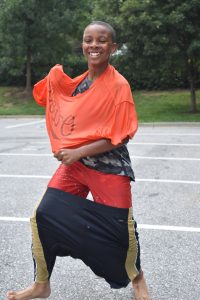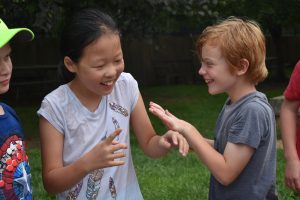 Although campers loved the games, free time was their favorite because they got to spray their friends with water guns.  They got their counselors involved by spraying them with water and giving them hugs in their icy cold clothes.  Although the rain started this afternoon, campers were unphased saying "Getting wet is the point!"  It was another successful day in Senior Camp!