The Magic of Disney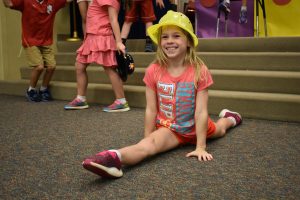 Ever since their five star show in Week 4, Day campers have been itching to get back on stage.  The opportunity finally came today when they got to present their show, DISNEY: The Movies, The Music, The Magic, to their family and friends.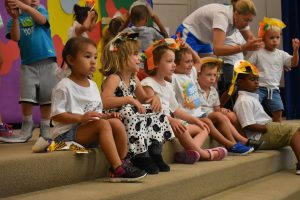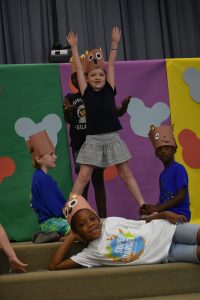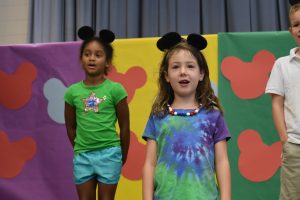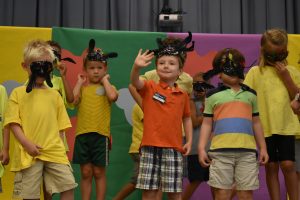 But before they could have their time to shine, campers spent the week preparing.  In Creative and Performing Arts (CPA) campers have been perfecting their routines.  It's not easy to sing and dance at the same time but campers make it look like a breeze!  In Art class campers have been creating props like silly hats and masks to make their show even more dynamic.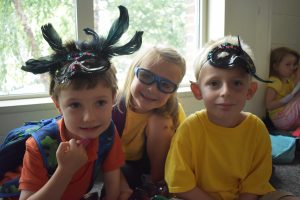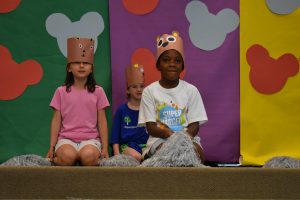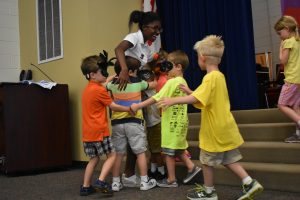 Family and friends gathered in the Stevens Room this morning and the curtains were drawn.  It was finally time for campers to showcase all their hard work!  In no time they had the audience clapping and singing along to their favorite Disney classics.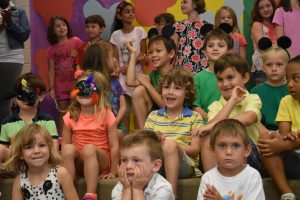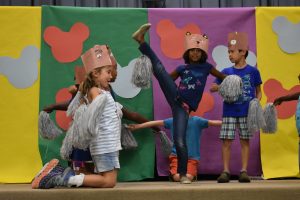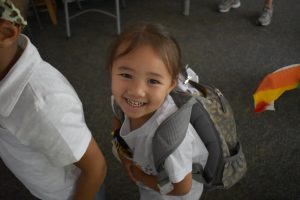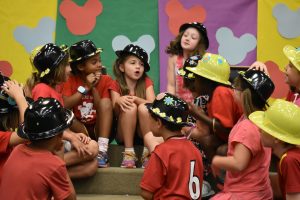 Campers performed a number of songs from various of Disney movies including The Jungle Book and Mary Poppins.  Cree impressed everyone by performing TWO songs complete with intricate dances moves, cartwheels and acting.  The audience left humming along to the catchy tunes.  One Sports camper even said "I never wanted it to end!"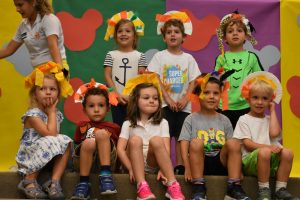 A big thank you to our counselors who helped prepare campers for their big day and for the parents who came out to support.  As always, congratulations to our Day campers for putting on five star show!