The Final Showdown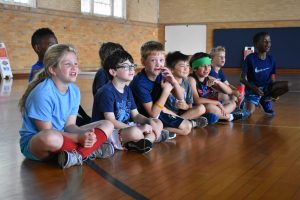 Today Sports campers faced Georgetown Prep in their fourth and final World League Day of the summer.  They arrived in their Gilman Blue and were ready for the games to begin!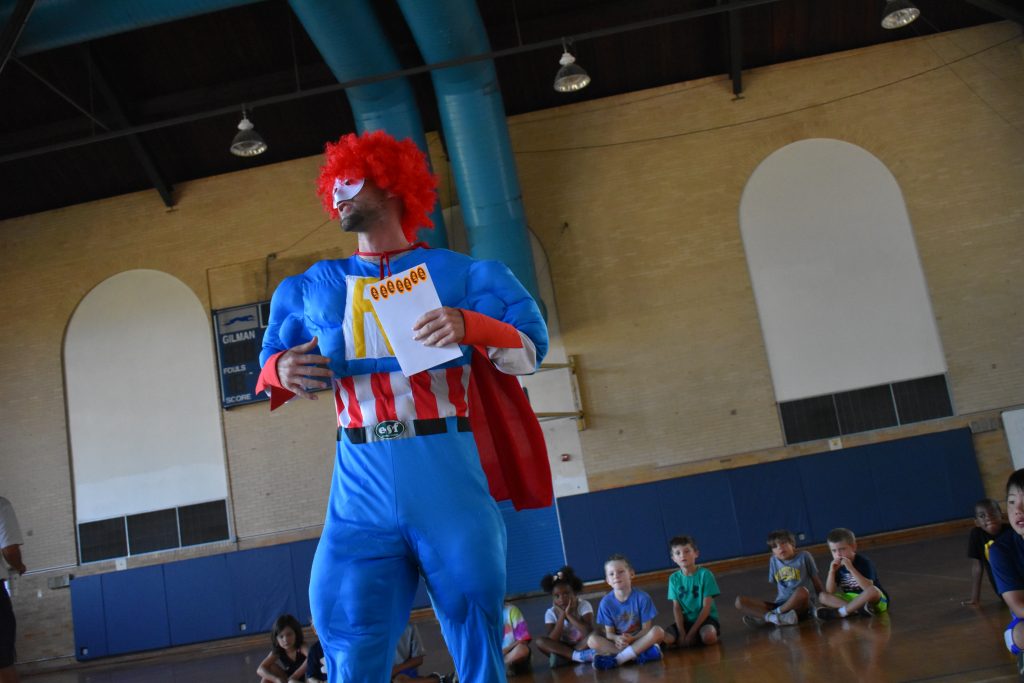 Before kickoff, Captain Respectacular paid campers a visit to reveal the winners of the Ultimate Games and wish them good luck in their upcoming competitions.  The Green Team emerged victorious, which fueled campers to compete even harder today.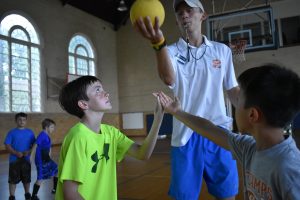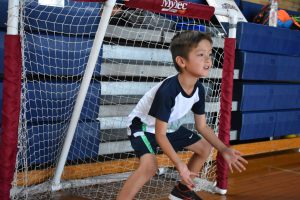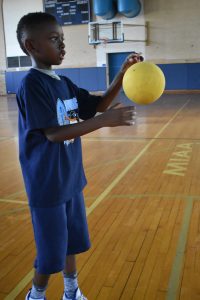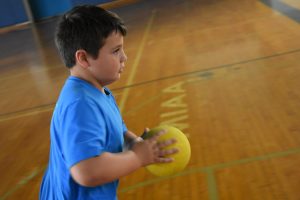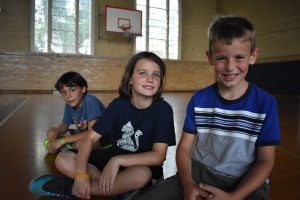 Afterwards Coach Ryan reminded campers that this week's virtue, effort, is the perfect one to channel today.  This is because the results of the day are directly related to the effort campers put in.  Whether they win or lose, they should be satisfied with the day as long as they put in their best effort.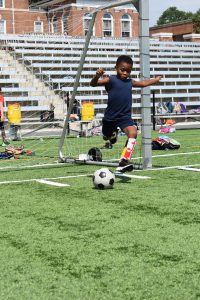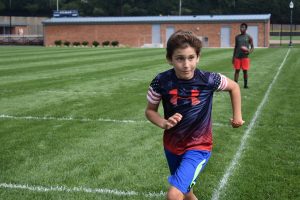 With the morning assembly over, campers headed to the field for their trio of games.  They rotated between football, handball and soccer, giving each camper a chance to show off their different skills.  The Pirates had a special guest today when Coach Max from the ACC stepped in the serve as their Assistant Coach, and even a guest Quarterback.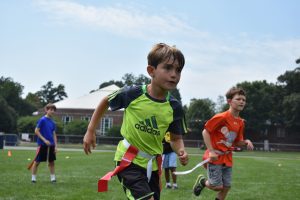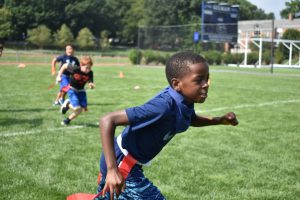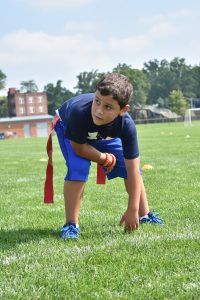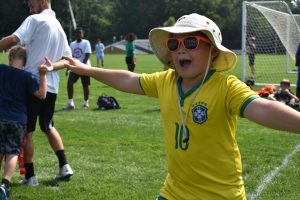 Although the Ivy League wasn't competing today, they kept busy by working on their football skills this morning.  They love getting to cheer on other Sports campers and look up to the hard work and dedication they put in.  We can't wait until they're old enough to compete!