Tech Trek
Our Tech Camps continue to grow this week as we welcome four new camps to campus.  With day one under their belt, campers are getting comfortable with their new technology and how to use it.  Here's an inside look at what they did today.
Digital Animation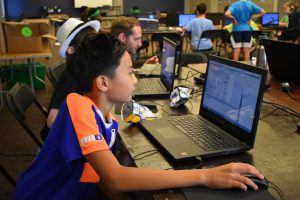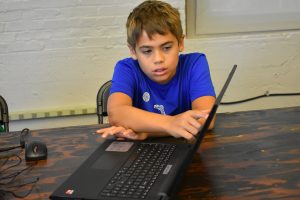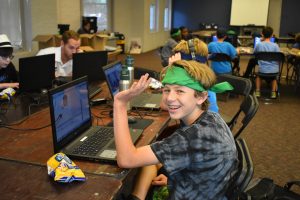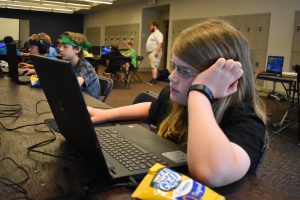 These campers are the epitome of creativity as they embark on a two week course.  Yesterday they learned the basics and today they were free to let their imaginations run wild.  Campers created their own characters and learned how to animate their mouths so they could speak.  By the end of camp they will have designed and created their very own cartoons to share with their family and friends.
Video Game Design: Platform and RPG Games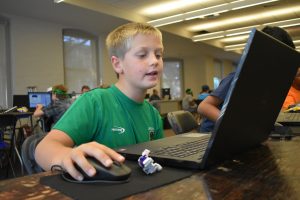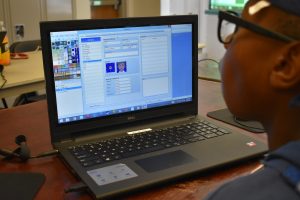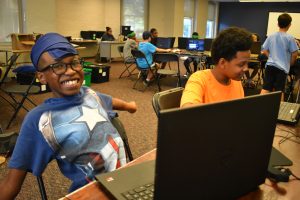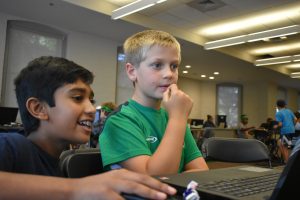 In another two week course, campers are learning the ins and outs of video game production.  Today they worked with RPG Maker which stands for Role Playing Game.  Campers made their own characters and enjoyed making characters of their counselors and friends too.  Once complete they could add a maximum of five campers to their party.  Within the software campers have been building worlds and dueling competitors to win money.  We're excited to see how big their worlds grow!
3D Game Design with Portal 2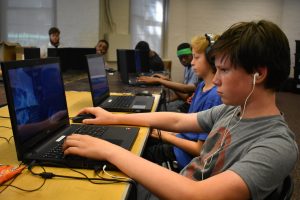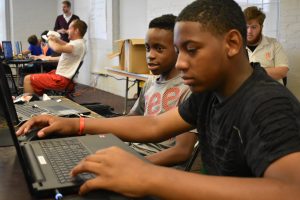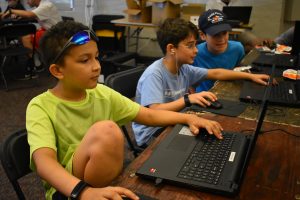 Portal 2 is a first-person perspective puzzle that challenges campers to problem solve in complex situations.  Although campers work individually within the game, you'll often find them discussing strategy with one another.  Today they build and tested their own levels of the game complete with labyrinths, puzzles and traps!
Tech Adventures: Session B – Super Hero Tech and Robot Challenge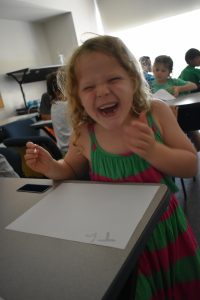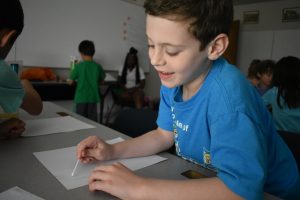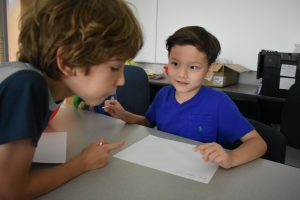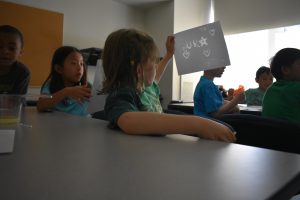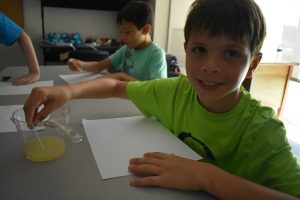 It's the second week of our Tech Adventures Sessions and this week campers are using technology to explore science and the way it relates to superhero like powers.  We had some spies on our hands today as campers learned how to write invisible letters.  With the help of lemon juice and Q-Tips they drew pictures, made designs and wrote notes that are invisible to the naked eye.  Campers are looking forward to the Robot Challenge later this week when they will program, code and operate their own robots.