The Great Boat Regatta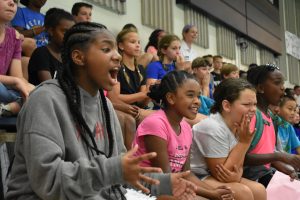 Senior campers have been spending all week in Senior Quest preparing for today.  With the help of Mr. Steve, they have been crafting boats big enough to carry one of their team members across the pool.  Campers are respecting their environment by using only recyclable materials.  The most popular items used included cardboard, duct tape, trash bags and water bottles.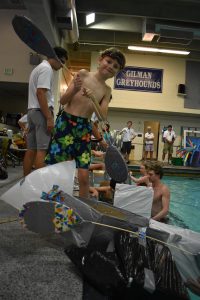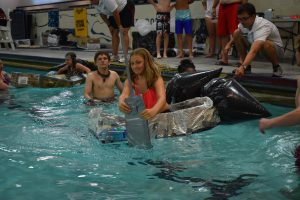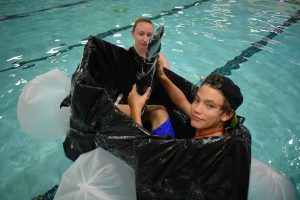 Anticipation built all day as campers had to wait until the end of the day to put their creations to the test.  Each group was split into teams and faced off, not only against each other, but the entirety of Senior Camp.  No two team's boats were alike and campers were anxious to see which design worked best.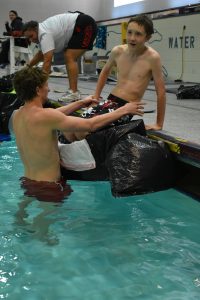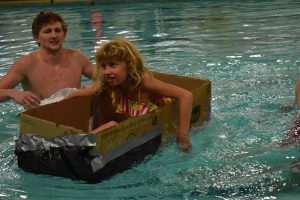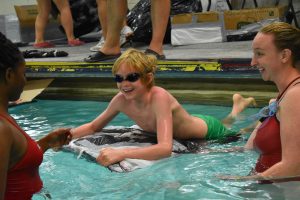 Finally, it was time to race.  Campers gathered in the pool and nominated their lightest teammates to ride in their creations.  Some groups opted to make "boogie board" inspired floats while others created full out boats.  Sports campers joined in on the fun and watched from the sidelines.  Some even made signs to cheer on their siblings and friends!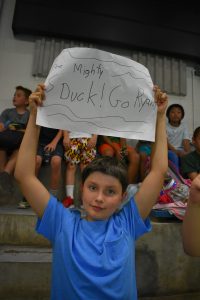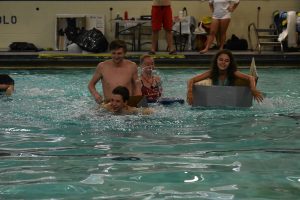 In the end it was "The Tsunami" from the Adventurers which emerged victorious.  Not only did their boat make two trips across the pool, but it did so in record time.  Congratulations guys!