Gooey Slime, a Magic Pea and Rocketry!
Three new Major Camps have found a home at ESF at Gilman this week.  Whether they are science or art focused, campers are looking forward to a week full of adventure, experiments and trying new things!  Take a look at how they kicked off the week.
ESF Production: Theater and Performing Arts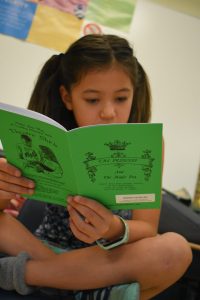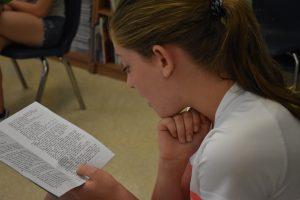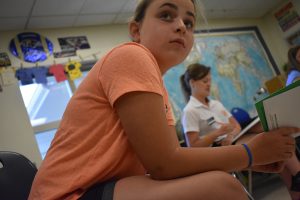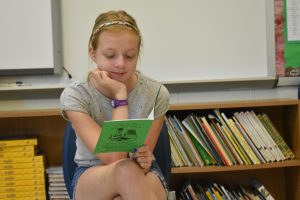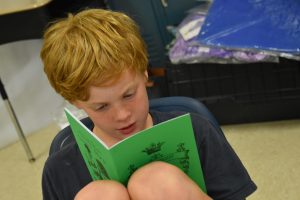 As one of our few camps that lasts two weeks, campers in ESF Production: Theater and Performing Arts have the opportunity to tackle big obstacles, like putting on their own musical!  It all started this morning when campers learned they were going to be practicing and perfecting The Princess and the Magic Pea.  They performed a cold read, which is when you read aloud from a script with no practice, and will eventually get to audition for their desired roles.  The Princess and the Magic Pea is a musical comedy following Prince Peter and his search to find a "true princess".  Of course he's challenged by a wicked witch lurking in the forest.  We're excited to see how campers take on their roles and can't for their final performance next Thursday.
Mess Fest: Radical Reactions and Extreme Experiments (offered in partnership with The Franklin Institute)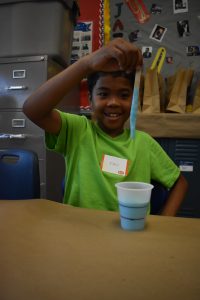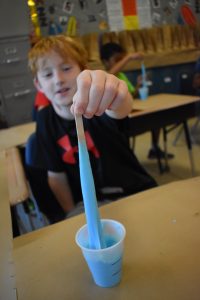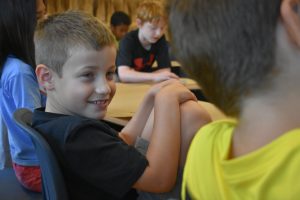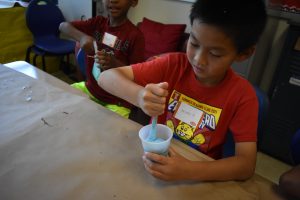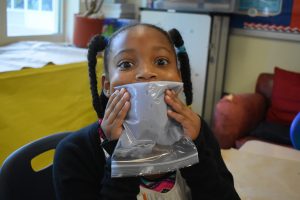 This week campers are taking science to a whole new level by getting as messy as possible!  They plan on mixing our slimiest, stickiest and gooiest materials to test the science behind mess.  They started off this morning by creating their own slime.  Campers picked their own color and stirred together a concoction of sticky fun.  They learned that taking measurements is an important step in experimenting and that the slightest mistake can throw off your final product.  Each camper has festively decorated their own bag and will add their creations to it as the week continues.  At the end of the week they'll get to take the fun home with them and have a way to always remember camp.
Space and Rocketry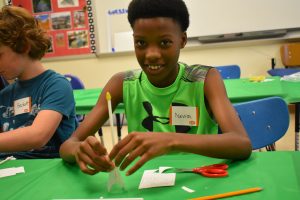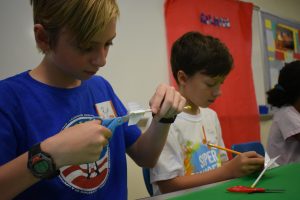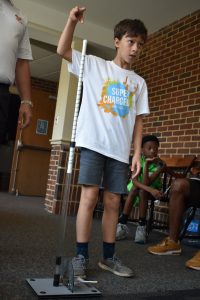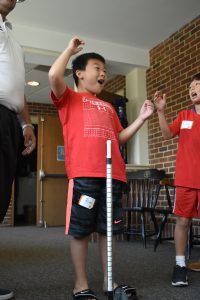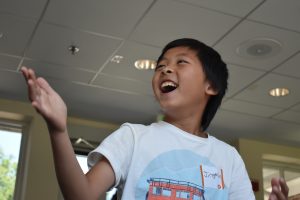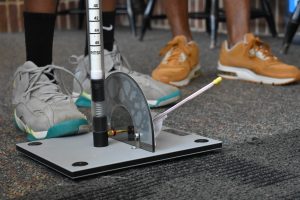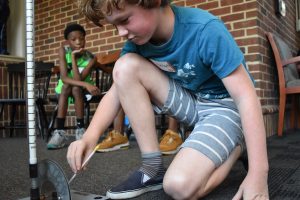 Mr. Sam is back and campus is buzzing with excitement!  He's taking campers on an out of this world adventure as they explore the science behind launching rockets into space.  Campers first challenge was to create their own air straw rocket using only a straw, clay, an index card and tape.  After covering one end of their straw with clay, campers created tails on the other end to help propel their rockets.  Designs varied but were put to the test when it came time to launch them.  With the help of a pressurized launching pad, campers used air to shoot their rockets through the hallways of Gilman.  They learned that smaller tails caused rockets to spin and that your rocket won't launch if the clay is not fully covering the top of the straw.  Campers plan to take these lessons and apply them to their other launches to come, a water bottle and electric fire rocket.