Adaptable Athletes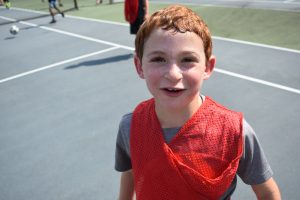 As the days at camp wind down, Sports campers are limited to the spaces available to them.  While this could be frustrating, campers have been flexible and versatile all week.  This morning the tennis courts doubled as a soccer field for the Big East as they faced fellow ESF at Gilman teams.  After a week full of new competitors last week, campers enjoyed playing against their friends again.  It helped remind them that sometimes your toughest competition is in your own backyard!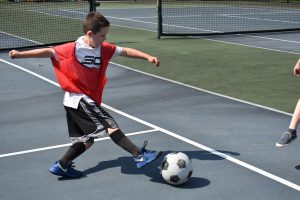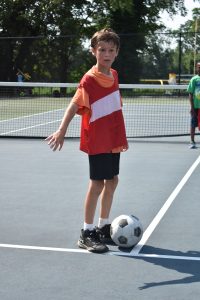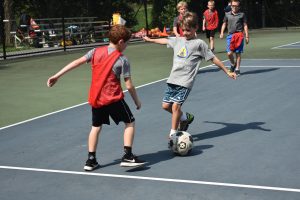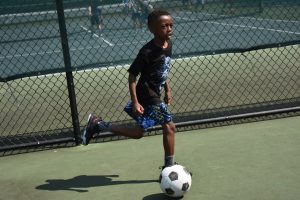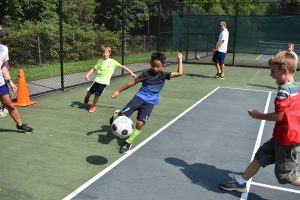 The ACC transformed the tennis courts into a baseball diamond instead.  With the net marking the path from second to third base, campers got creative and used hula hoops to serve as the bases.  Today's venue not only reminded campers how grateful they are for the space we have at camp, but also reminded them that you can have fun no matter where, or what, you play with.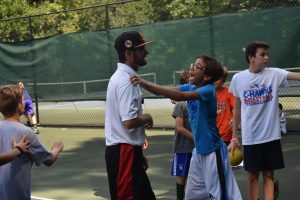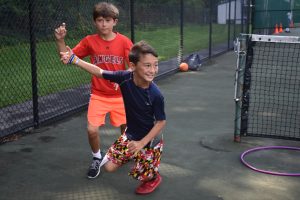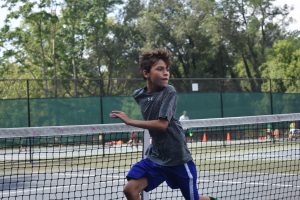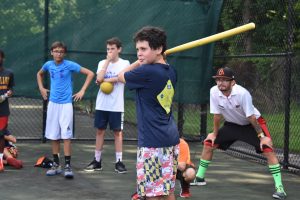 The Ivy League took a break from the heat before lunch for Water Time.  After working up a sweat playing Knock-Out, they were ready for the refreshing icy cold water.  Split into two teams, they competed in a relay challenge.  Campers stood in a line as they passed a cup of water over their head.  The last camper in line then dumped the remaining water into the team's bucket and the team with the most water at the end would win.  Campers learned that without communicating with your teammate behind you, too much water would spill out.  While the Green Team dominated Round 1, the Blue Team came back to tie it up in the second and final round.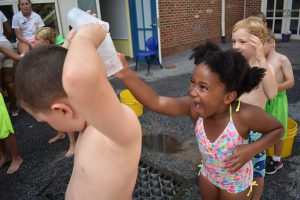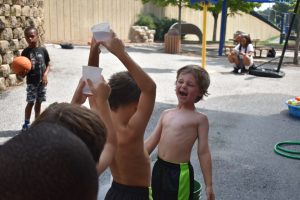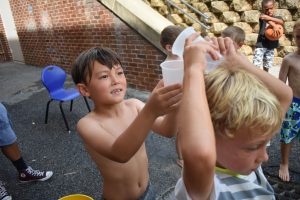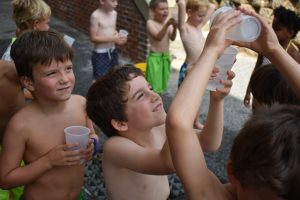 Thanks for being so flexible this week Sports campers!  Your positivity does not go unnoticed.