Rock Wall Rocks Senior Camp
This week's True Life Adventure is Outdoor Adventure: Rock Wall. On Monday, the rock wall arrived and Senior Campers' excitement skyROCKeted!
At the beginning of the week, campers learned about safety protocols, such as how to properly tighten the harness when climbing. Campers also learned about the importance of communicating with their instructor and listening for when he gives them the signal to begin climbing.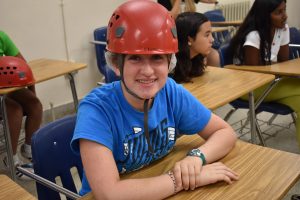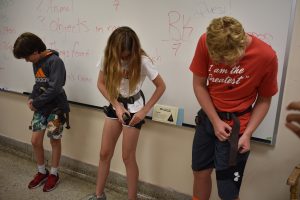 The rock wall has an easy, medium and hard course for campers. After the first day, most campers mastered the easy course and continued working. Campers began timing each other, averaging around 40 seconds for climbing the harder course.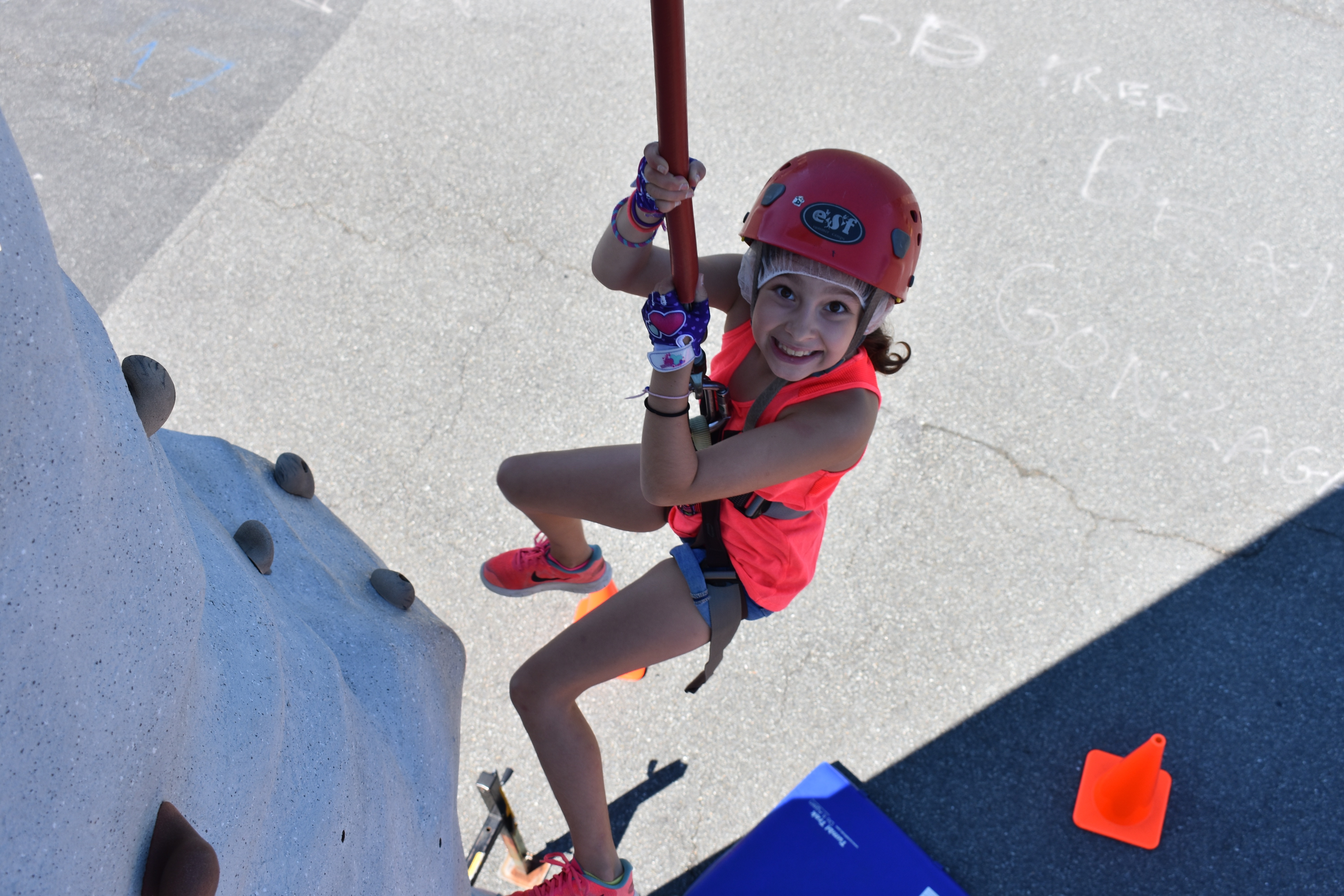 To celebrate the last day, campers continued to advance on to more difficult concepts, such as partner climbing, traversing and climbing with weights. Partner climbing involves being connected with a large rope and traversing is only using certain rocks at the bottom of the wall to cross the bottom. Campers also thought of their own creative ways to climb, like only using one leg. They had a great time rocking the wall!