The Great Boat Regatta
Senior campers took to the seas, or the pool, today to test their cardboard boats for The Great Boat Regatta.
Campers spent the beginning of the week building in small groups. The task was simple – campers needed to create a boat that could hold a camper from their group, but the boat is made of recyclable materials.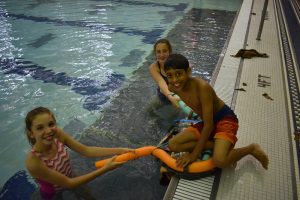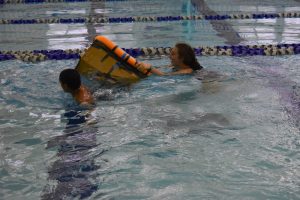 Pool noodles, tape, water bottles and pieces of cardboard were used to create the boats.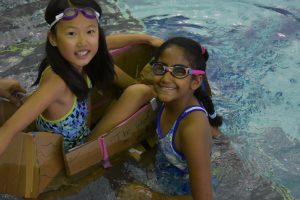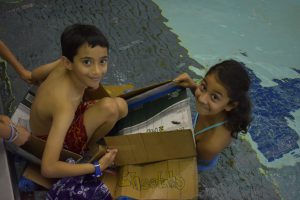 Some campers shared their thoughts on the event:
"I think the Boat Regatta is a great way to build team effort and it's a way to enjoy camp. It helps you understand the value of teamwork and competition."
"It helps us work on engineering and build STEM skills. We have to think about what will float and what will sink."
While all of the boats ended up sinking, everyone still had an awesome time and Day campers cheered Senior Camp on from the upper level of the pool.