Day Camp DISNEY Show Dazzles
Day Camp dazzled family and friends today with DISNEY: The Movies, The Music, The Magic today!
Groups went on at 10:30 AM and 1:30 PM. Cree, Pawnee, Mandan, Lakota, Arikara and Ponca showed off their talents at 10:30 while Tonkawa, Kiowa, Lipan, Cheyenne, Arapaho and Dotame went at 1:30.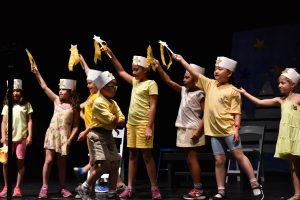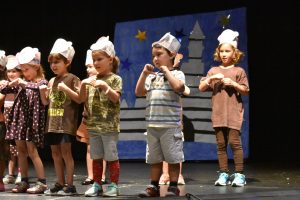 Parents, friends, Sports Camp, Senior Camp and even Major Camp filled the theater before the performance. Groups gave heartwarming performances, complete with costumes and choreography, to Disney classics like "When You Wish Upon A Star" and "Supercalifragilisticexpialidocious". Everyone loved the "Mickey Mouse Mash Up" and "The Circle of Life".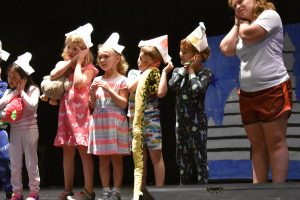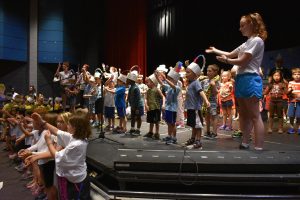 Costumes included Mickey Mouse ears, crab claws made out of paper bags and heart headbands. Campers sang their hearts out and made Walt Disney proud!