Aquatics Promotes Camper with a Dolphin Ceremony
With Day Camp, Sports Camp and Senior Camp swimming every day, Aquatics is an important part of the ESF experience. This is even more evident on days like today when a Kiowa camper was honored at the traditional Dolphin Ceremony!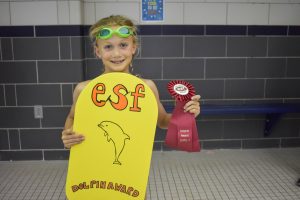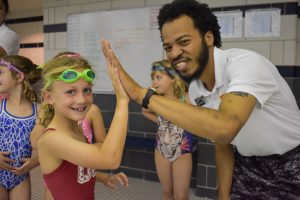 The Dolphin Ceremony celebrates a camper advancing through the seven levels of swim instruction available at ESF. We sat down with the camper's swim instructor, Lucas, for more information.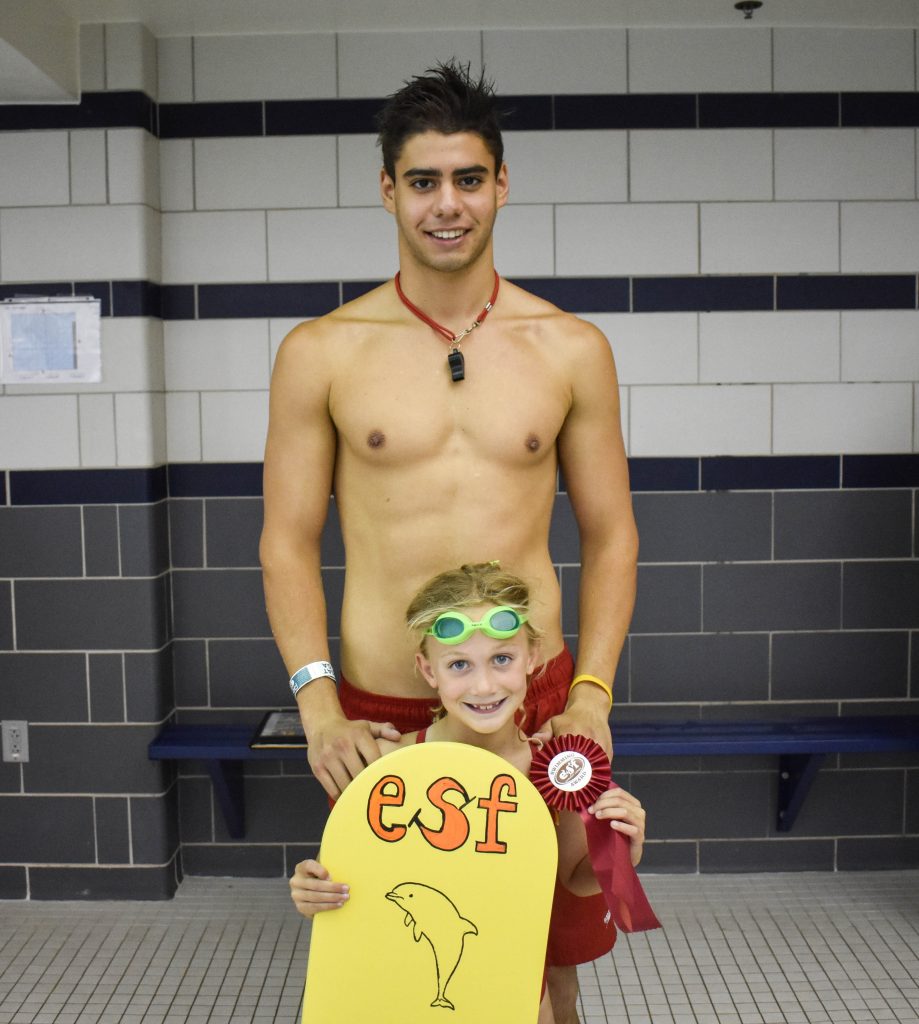 Q: So what exactly is a Dolphin Ceremony?
A: It happens when a camper graduates from the highest level we offer here at ESF in terms of swim lessons.  It's definitely coveted by all the campers here. They love the awards and the Dolphin Award is the biggest of all of them. It's basically showing her that she's not only mastered all of the swimming techniques we cover here at ESF, but also she understands the importance of survival techniques and the creation of flotation devices. A camper uses nothing but their clothing in case they find themselves in a situation where all they have is clothing and free water to stay alive. The camper showed all of us that she knows exactly what she's doing in the pool. We present her with a big kick board that is bright yellow so it stands out. Everyone in Aquatics signs it and we write a couple of nice notes for her. We make a noodle tunnel like we do for the pep rallies which all the kids really, really like. She walks through and we give her the award for Level 7.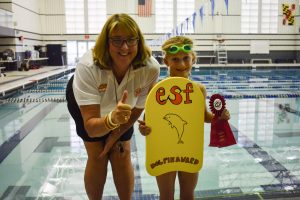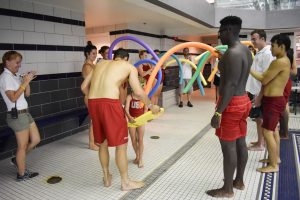 Q: What sort of things does a camper have to do in Level 7?
A: Level 7 includes survival swimming, which is a sixteen-minute survival float on top of a flotation device created from your pants and your shirt. It's also working on the upper-level strokes such as butterfly and breaststroke. We make sure those techniques are sound and that she's doing them correctly and efficiently.
Q: How many campers per summer receive the Dolphin Award?
A: I would average about one to two. It's definitely not many.
Thanks to the awesome Aquatics staff and to the camper for all of their hard work this summer. Congratulations!