3, 2, 1….Blast Off!
Major Campers this week became one with nature, whether it was through investigating the physics of the outdoors or sketching animals!
Junior Art Studio
Junior Art Studio campers learned how to connect art with nature. After reading a book about fireflies, campers painted their own nighttime canvases where they added paper fireflies. Today, campers are decorating clay masks made from molds in order to show off their individual styles. Later in the week, campers are working on perspective drawings after reading a book about ants. Campers get to take on a unique perspective, like the one of an ant looking at tall blades of grass!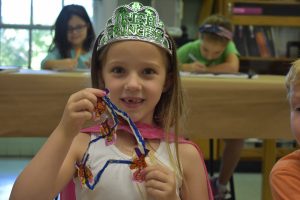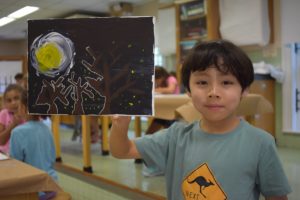 Space and Rocketry
Campers began the week by learning about the physics of flying by crafting their own wooden airplanes. Earlier in the week, campers created straw rockets in order to experiment with elements like the design of the paper wings. Today, campers launched their water rockets, which are connected to a bicycle pump and launched by pumping pressurized air into the bottle filled with water. Campers will end the week launching their fire rockets, which are 3D printed and even emit smoke!