Senior Camp Sets Sail at the Great Boat Regatta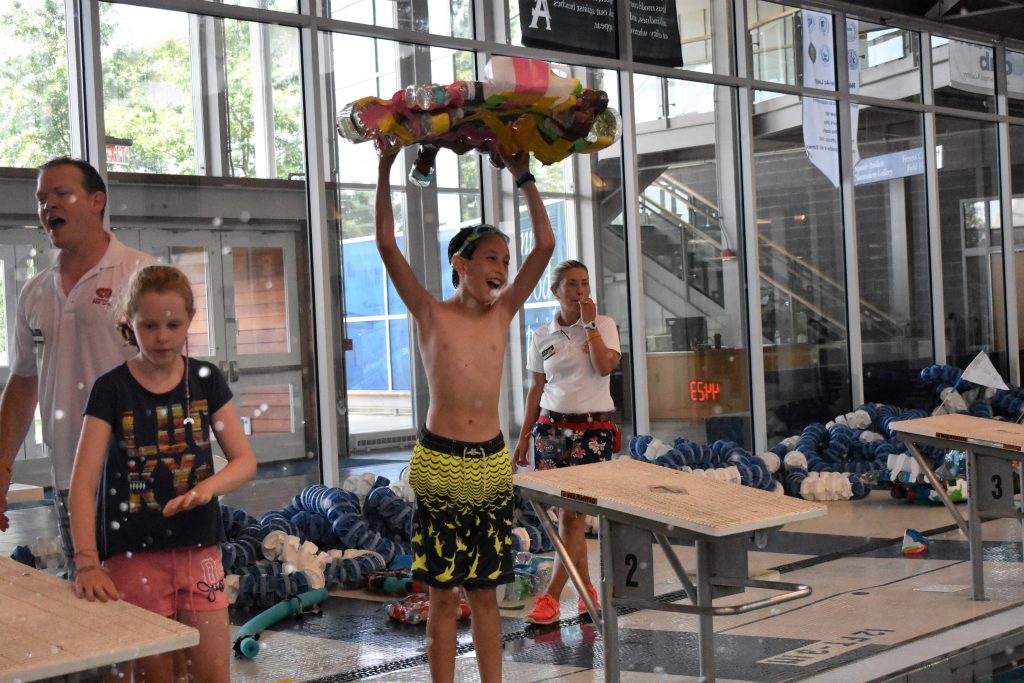 The Senior campers crossed their fingers and held their breath as their boats, constructed from empty water bottles and duct tape, became sea-worthy vessels. The Great Boat Regatta is a Senior Camp tradition and it is has become a favorite event put on by the Senior Campers.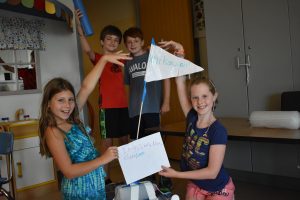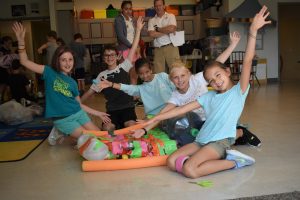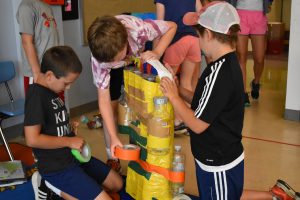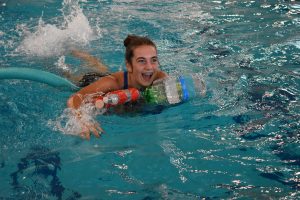 For weeks, there have been bins set up around Episcopal asking people to donate empty water bottles for the Great Boat Regatta. The campers started constructing their boats this week in Quest. The Senior campers got into groups of three or four and assembled their teams. At their disposal was not only water bottles and duct tape but each group was allowed one pool noodle to use however they wanted to make sure their boats stayed afloat. They could also use flags to make their boats more noticeable on the water and give their ship a name.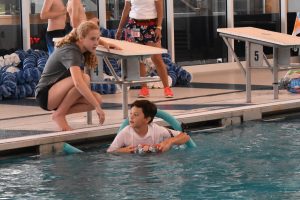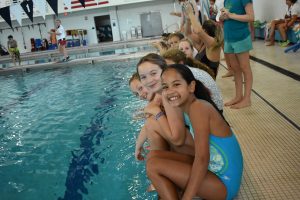 The regatta was made up of three heats of competition with the last heat composed by the winners from the following rounds. Each round, one of the campers rides on their raft down to their partner waiting on the other end of the pool. At the end of the first lap, the campers switch off and the other camper gets on the raft to complete the final lap and return back to the start. While some rafts successfully made it across the pool, others were not so lucky and fell apart during the race.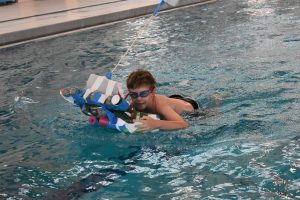 The last round came down to a photo finish! While only one team could be named the winner of the Great Boat Regatta, Quest Specialist Matt also handed out awards to the campers for Most Colorful Boat, Most Creative Boat and the Going Down in Style Award.