Cool Water Games on a Hot Summer Day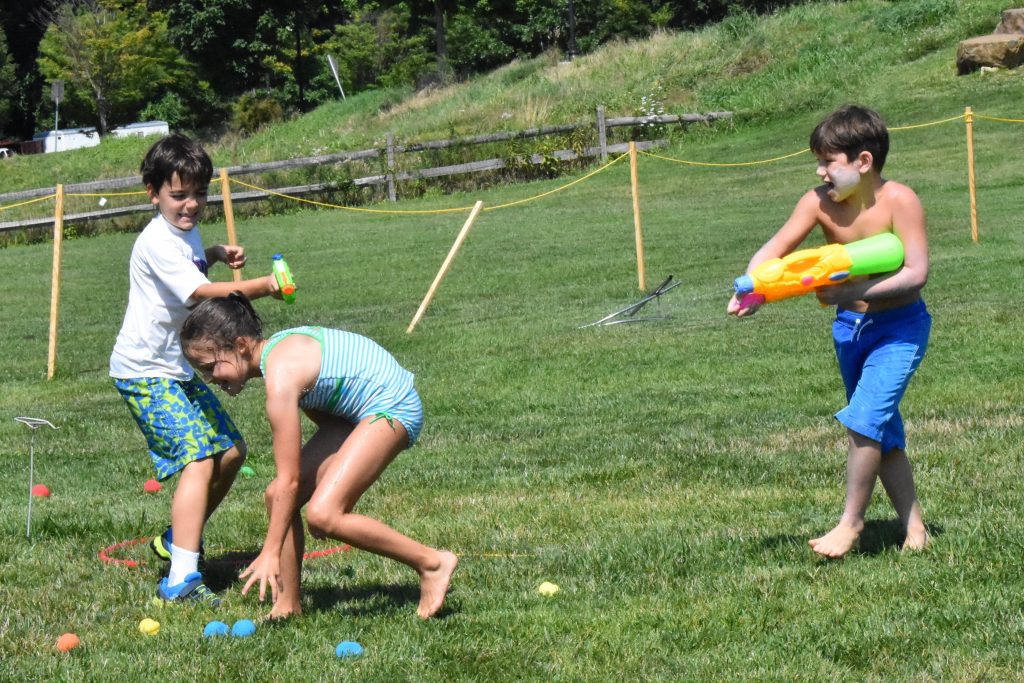 On a hot summer day, nothing's better than getting doused by a stream of cool, refreshing water. Today the Day and Mini campers cooled off playing water games in Junior Quest. They showed up dressed in their swimsuits and ready to go!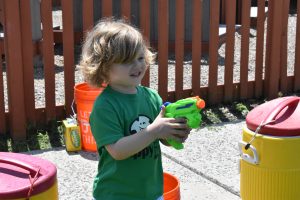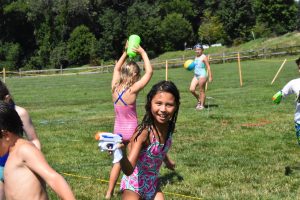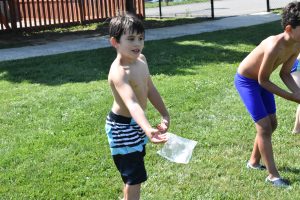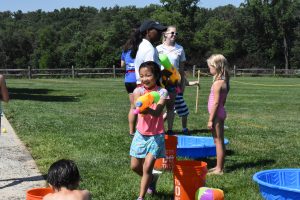 The younger campers played a fun game of Drip, Drip, Splash which is a variation on Duck, Duck, Goose where the person chosen in the circle to be the chaser gets water splashed on the top of their head.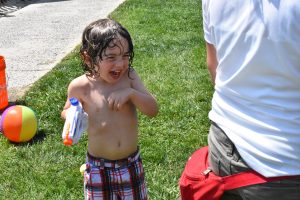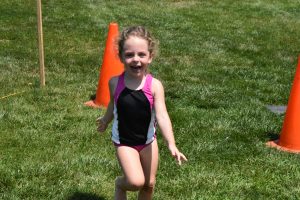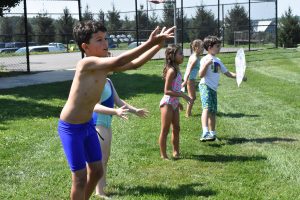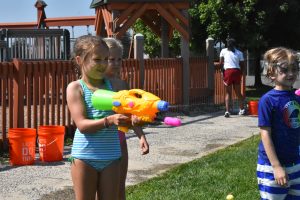 Another fun activity was the water balloon toss which is similar to an egg toss. The campers paired off and had to toss a plastic bag of water to one another without it bursting. The pair of campers left at the end with their bag of water intact wins!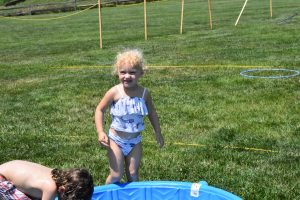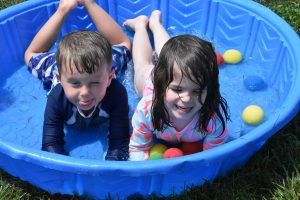 But the activity the campers enjoyed the most was free time! They got to use water guns to shoot water at their fellow campers and run around trying to evade them while secretly wanting to be sprayed to stay cool in the hot sun. The campers ended the day with huge smiles on their faces.