Campers Swing For the Fences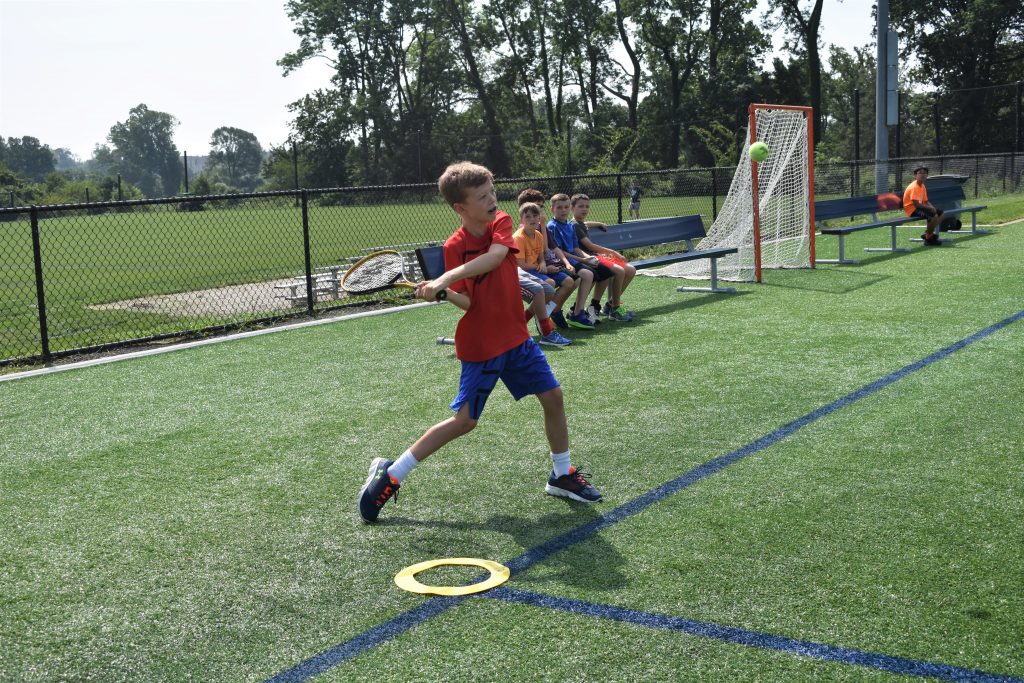 It was a beautiful day for some baseball! The Sports campers went out to the field to play tennis racquet baseball this morning. The campers split up into two groups and had two games going on simultaneously. The campers kept their eyes on the prize, and the ball, as they played hard for their team.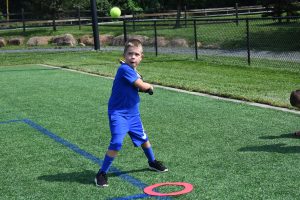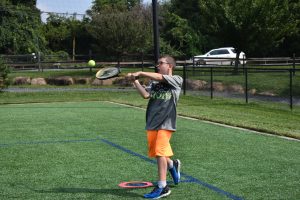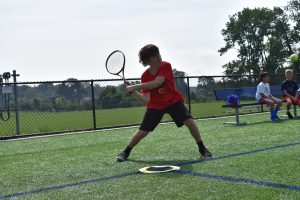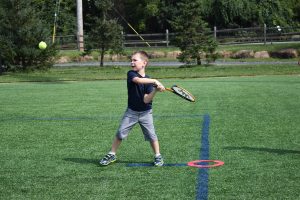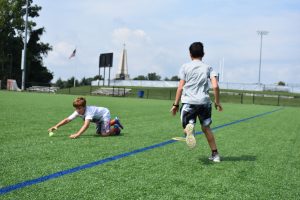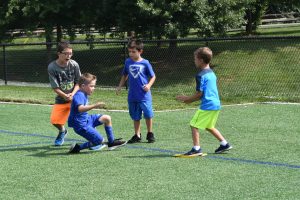 They had some great hits on the field and the campers cheered each other on as they ran to a base to encourage them to run as fast as they could. The campers made some great plays through communicating with each other where to throw the ball. Tennis racquet baseball is a camp favorite not only among Sports Camp but Tennis Camp as well. Tennis Camp has weekly tennis racquet baseball games that gets all ages of campers playing together on the same team.