Wacky Water Festival!
The Wacky Water Festival was held today at Norwood! Senior Camp held a smaller one earlier in the summer, but today we celebrated with the entire camp! Everyone was so wet and wild that it was a tsunami of campers having a blast. Many games were played today such as "Drip, Drip, Drop," Over and Under," water tosses, water wheel and so much more! Whether you were a camper or counselor – no one was safe from the splashing!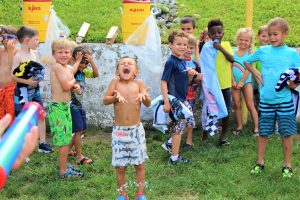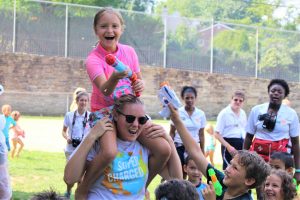 In the game Over and Under, the campers passed a soaked sponge quickly over their heads and then under theirs legs to eventually reach the end of the line. The last person in line would run to squeeze out the sponge and fill up the bucket at the end of the relay. The quickest campers to master the ups and downs won the relay!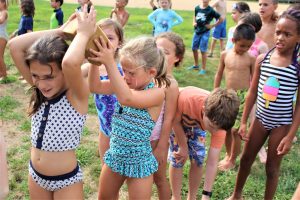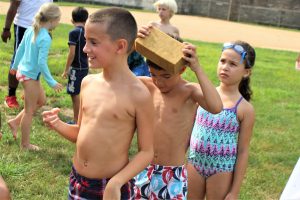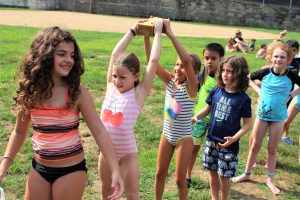 Next was some Drip, Drip, Drop, a fun twist on the classic Duck, Duck, Goose. Instead of a pat on the head to pick your victim that camper had a water balloon broken over their head. The campers squealed with delight and quickly jumped up to race around the circle. Don't get caught or you're in the middle!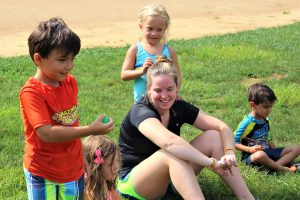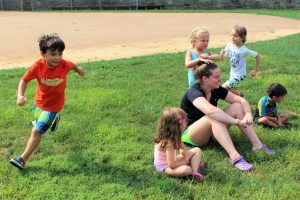 It's a good thing these campers were wearing all their swimming gear today.
Next was Water Wheel. The campers have to use the same water to fill up each other's cups down the line. The last remaining water in the cup was splashed onto a counselor of their choice!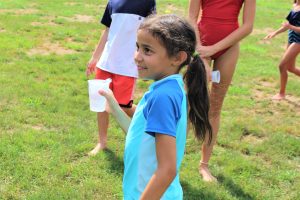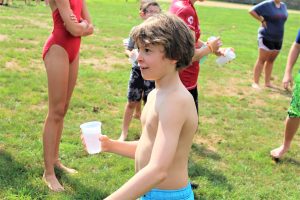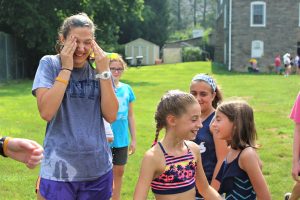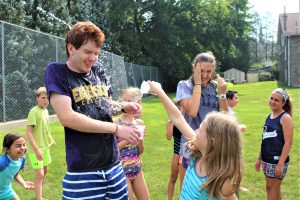 Incoming!
This is just a snapshot of the craziness today. After the games were played, the campers went into an all-out splash frenzy! Water buckets, sponges and hoses were all used in this festival!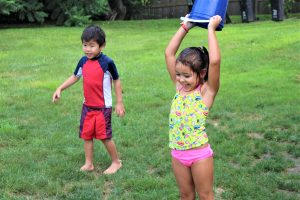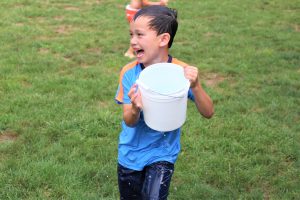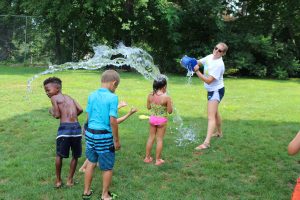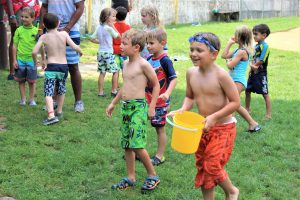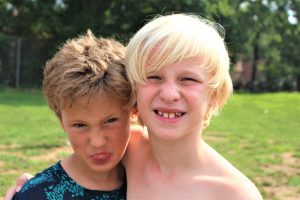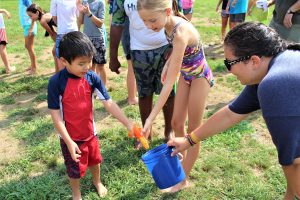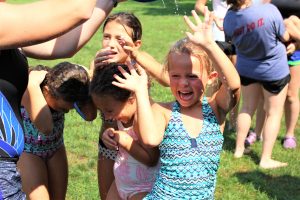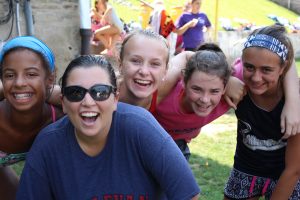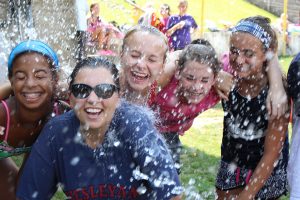 Everyone had a wonderful time at the Wacky Water Festival!