Summer Olympics at Norwood!
It was the Olympic Festival at Norwood today. Everyone wore their red white and blue colors for some team USA spirit. The events held today were a relay, 40 yard dash, long jump and shot put. These required the campers to show off their athleticism and be the best they can be. Whether that was a friendly competition or beating their own scores, the campers performed excellently. Here are the Norwood Olympians!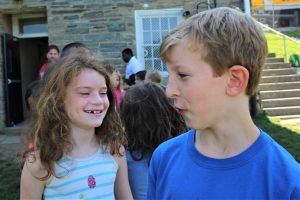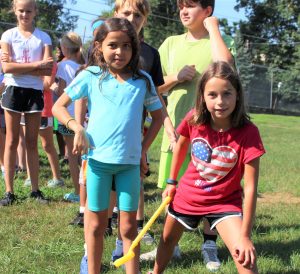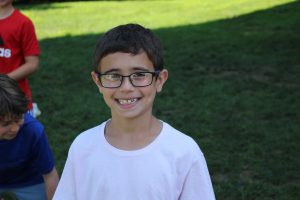 Everyone was fresh and ready to go when the relays began. The groups would all line up and try to beat their time trial. Everyone was involved and worked as a team instead of against each other. Everyone was relying on the other to get a quick time and to hand off the baton.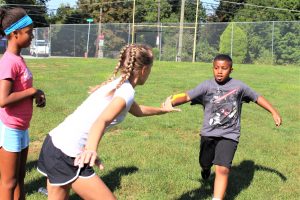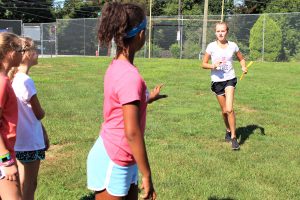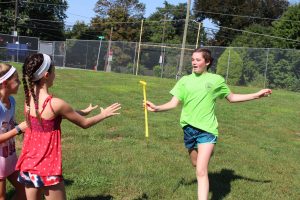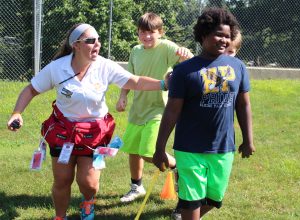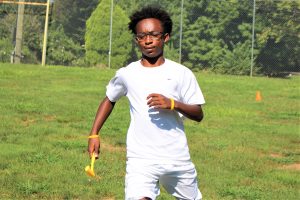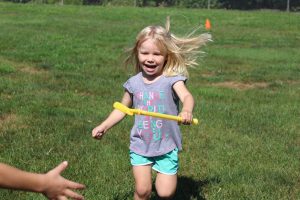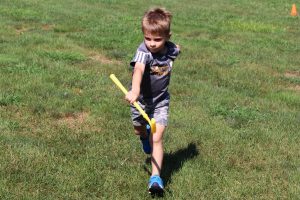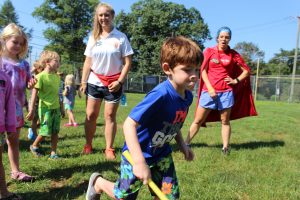 Next was the long jump. The campers had to run up to the cone and jump as far as they could. Their distance was marked in the sand so the campers could try and beat their marks. The campers impressed everyone by catching a lot of air and they jumped really far! Look at Day Camp fly!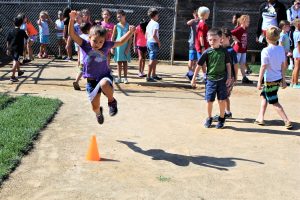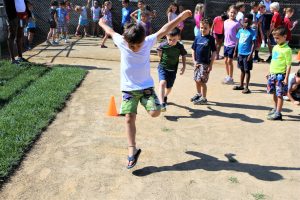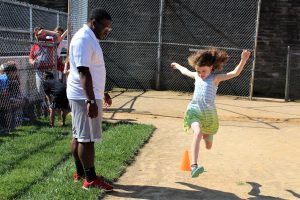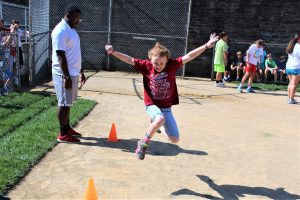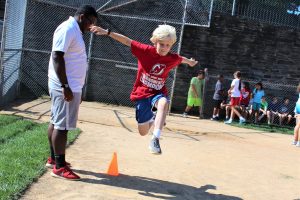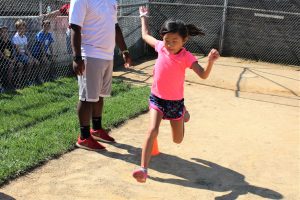 Senior Camp also showed off some impressive jumping skills in this event.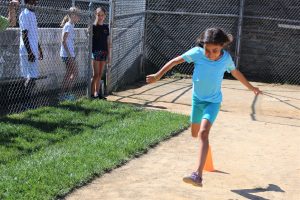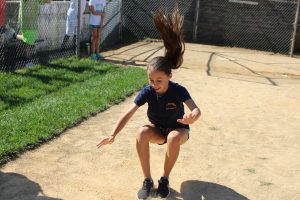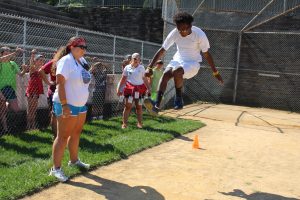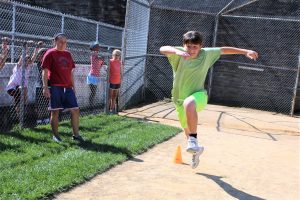 Shot put came up next. The campers had a specific spot to stand and had to throw the ball with one arm. The technique is challenging but it puts everyone on the same level instead of just throwing the ball normally. The campers shot the ball nice and far!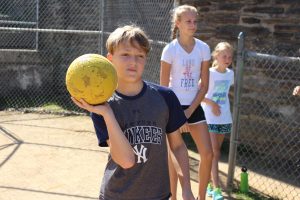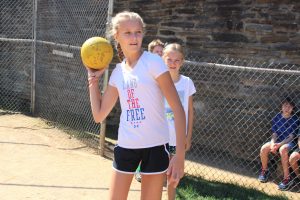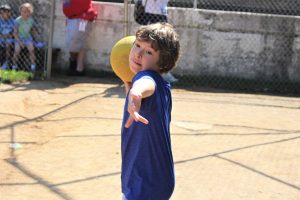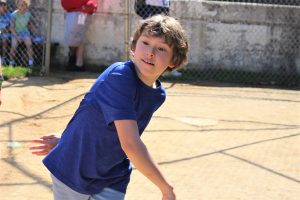 The final event was the 40-yard dash. The campers had to wait for the counselor timing to tell them to go. Usain Bolt might have some competition with these speedsters. All of the campers were given multiple tries to beat their times. Now for the races! Get ready…get set…GO!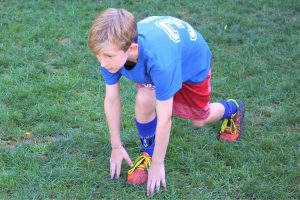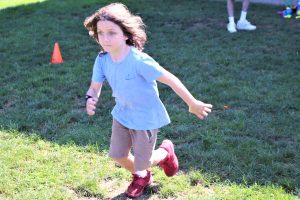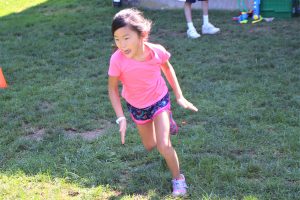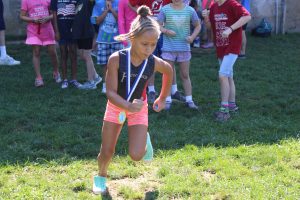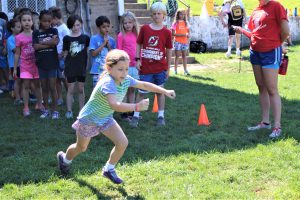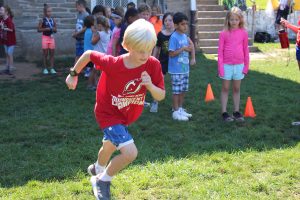 Great job today Norwood Olympians! Team USA would be proud of the determination and great effort everyone put in today.