Red Vs. Blue Championship!
It's the final day of the summer for Sports Camp. To end things on a high note the campers held a big tournament. The campers of each division were split evenly either red or blue. The sports the campers competed in were Soccer, Football, Basketball and Handball. During the day the athletes kicked things off with some soccer. Get ready to score some goals and do some fancy footwork Sports Camp!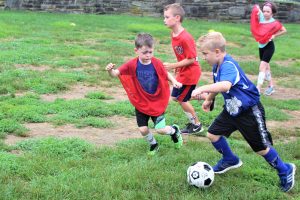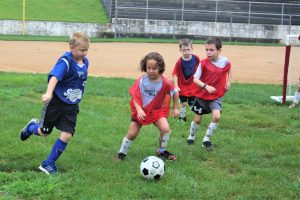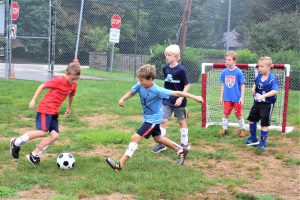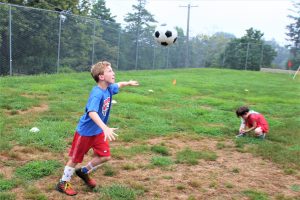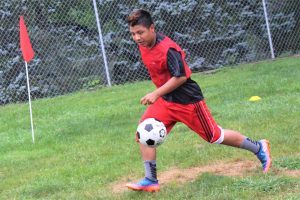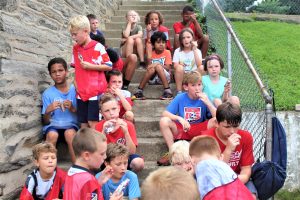 The older divisions tied their soccer game while the younger division and the red team came out on top. The teams played hard and this was only the beginning of the tournament.
The next game to play was some flag football. The counselors were the designated quarterbacks allowing for the campers to play man to man coverage.  Are you ready for some football!?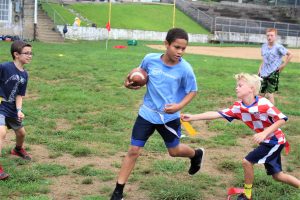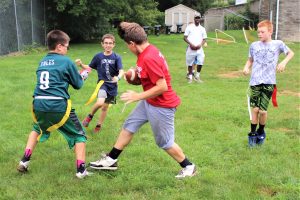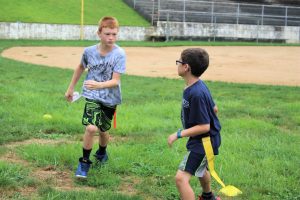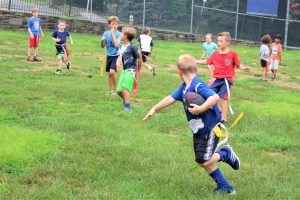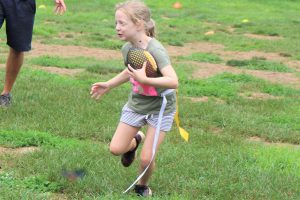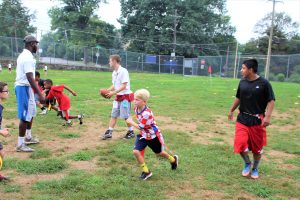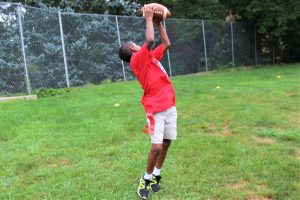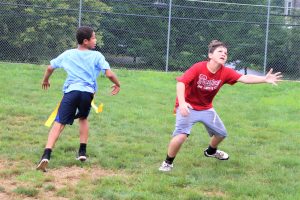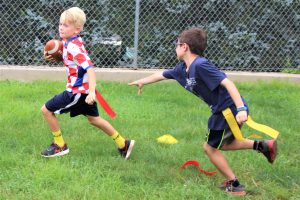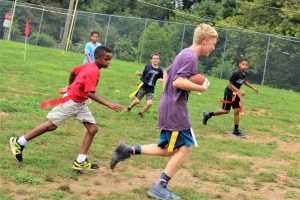 With the touchdowns scoring back and forth the teams pushed to score more and more. The teams worked together to do their absolute best. "Go long!" This tournament isn't over yet! The campers after lunch will continue their games and go for the big win of the championship! Hopefully these campers are ready to change things up because they're going indoors for some basketball and handball. Go Blue! Go Red!