The Great Boat Regatta!
Ahoy! The Senior campers have been crafting their boats all week for this event. The used recyclable materials such as plastic bottles, cardboard boxes, pool noodles and an almost endless supply of tape. These little engineers had to think of the best way to stay a float inside their boat while crossing the pool. Necessary teamwork was required to get the boat across. A camper had to be inside or on top of the boat while another was pushing the boat. Some will sink, some will float, just make sure you get in that boat! Trying to get a camper inside the boat was probably the biggest challenge of all.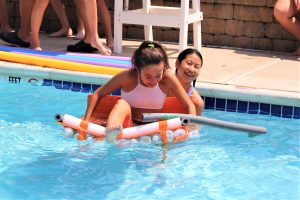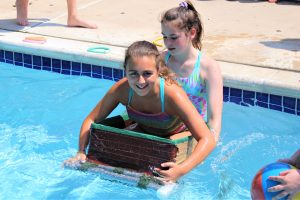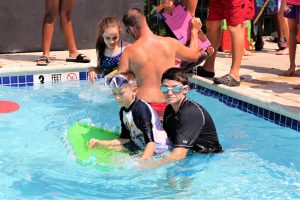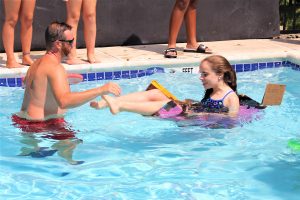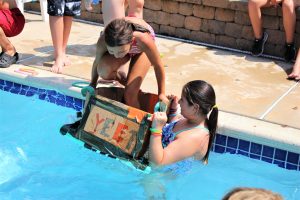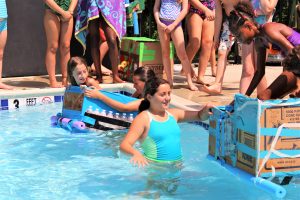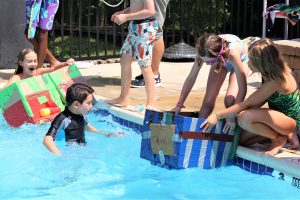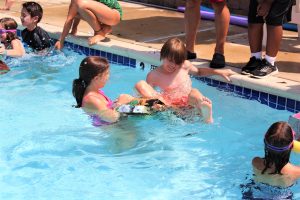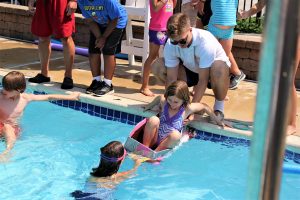 Getting in was half the battle, and now it's time to race!
On your marks…get set…hold on, someone fell out. Okay, ready? Get set…GO!