EXTREME Kickball
The Senior campers split into their teams for an Extreme Games Event today. The staff came out to support the teams with their green and blue outfits while the campers enjoyed rounds of kickball. The name of the game is to get as many home runs as you can. Kick it too far into the trees and it's a ground roll double. Catch the ball and tag the runners to get 3 outs! Both Green and Blue fought hard to take home the victory!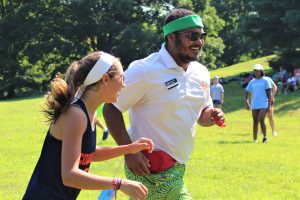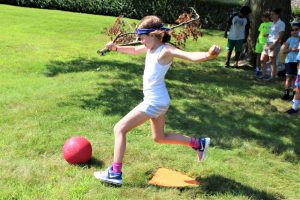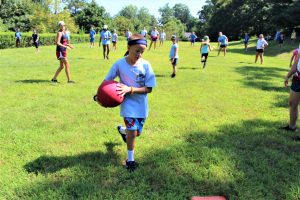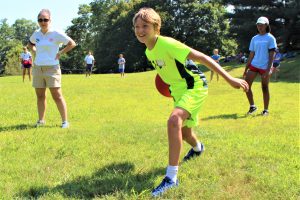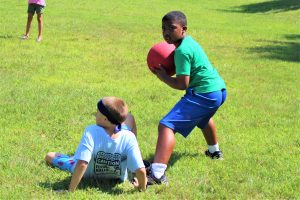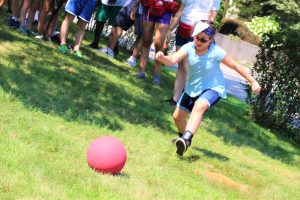 The competition was fierce and everyone was a team player. In one instance, a camper even admitted he wasn't on the base when the baseman had the ball. Senior Camp made sure to play for fun and not just to win. This is the sort of EFFORT and sportsmanship ESF is all about!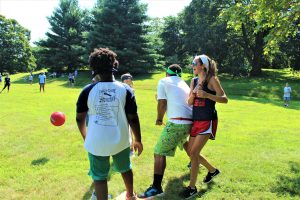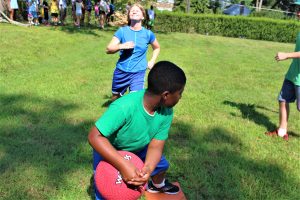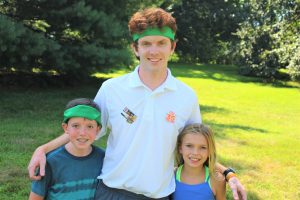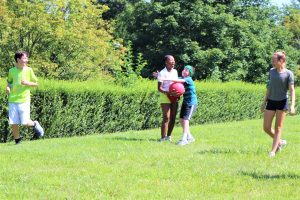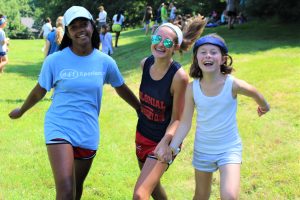 In the end, everyone was victorious for playing such an amazing game. The campers truly loved playing this Extreme Game of kickball and left the field with big smiles as they continued with their action packed day. Go Blue! Go Green!