Touring Summer 2019: Singer-songwriters Zia Victoria and Juna N Joey
This summer, teen singer-songwriter and alumnae camper, Zia Victoria is teaming up with brother/sister country pop duo Juna N Joey to bring the ESF Gratitude Tour to our Day Campers and Senior Campers!
Zia Victoria, a former ESF camper, strongly believes in kindness and the idea of "paying it forward." Last summer, Zia Victoria visited several ESF Camps locations on her "2018 Make a Difference Tour," and recently she started public speaking and playing her music for several schools and camps around the east coast. Zia is the youngest recipient of ESF's 2017 Mark Solomon, Make A Difference Award for her work in inspiring young kids. Her music covers themes like character, kindness, positivity and gratitude, which campers love because it speaks strongly to the 8 ESF Virtues.
Juna N Joey are excited to join Zia Victoria on this summer's Gratitude Tour! These Palm Beach, FL natives are fixtures in their local music scene. Juna, lead vocalist, songwriter, pianist and guitar musician, and Joey, songwriter, vocalist and guitar, saxophone and keyboard player, received classical training and studied musical theory at the Dreyfoos School of the Arts.
Check out their tour announcement:
Make sure to find your ESF Location on the Gratitude Tour Schedule so you can join us in welcoming Zia Victoria and Juna N Joey to our camp!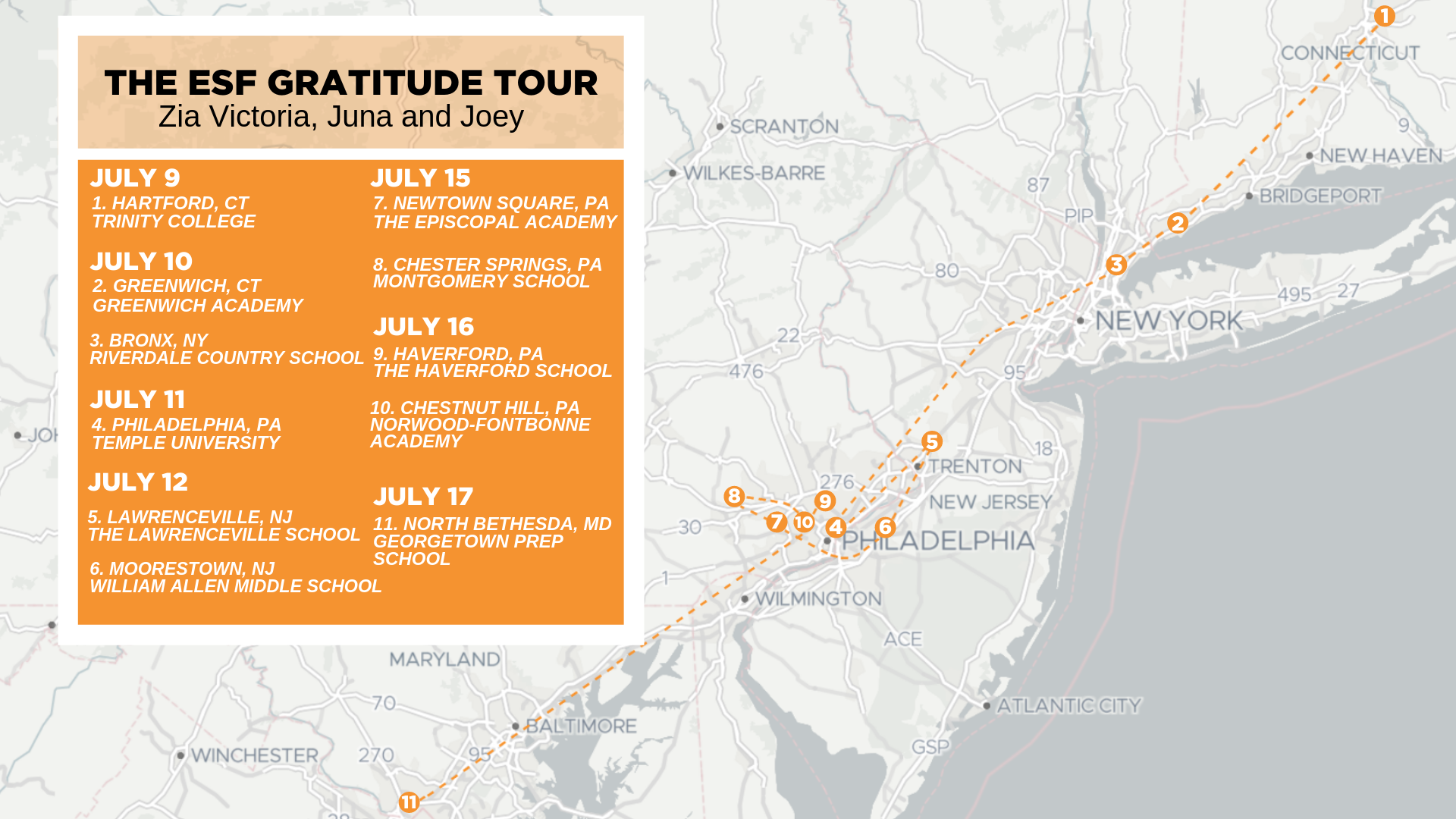 Want to see Zia Victoria and Juna N Joey this summer? Enroll today to secure your spot in the audience!